26 Sep
There was a story doing the social media rounds on Sunday that West Ham had pumped out crowd noise during the shockingly poor defeat to Southampton at their shiny new London Stadium home in an attempt to make the atmosphere seem more upbeat than it was.
It was not so. The trick wouldn't have worked anyway in the last few moments of the 3-0 loss: there were hardly any Hammers fans left. They were long gone, heading for Westfield's Jamie's Italian or East Twenty Bar and Kitchen to drown their sorrows. These soulless eateries sum up the London Stadium experience: It just ain't Upton Park with the boozy old West Ham United Supporters Club tucked in behind the Bobby Moore Stand.
It's too nice, too clean, too quiet and it's not just the fans who are uncomfortable in their new surroundings.
Mark Noble, the West Ham captain, who was admirably candid about his team's shortcomings in the aftermath of the defeat, describing them as "laughable", admitted they were still struggling to settle in to their new environment.
It all feels very forced: the giant images of Winston Reid, Dimitri Payet and friends that loom over you as you approach the stadium, the interviews with supporters wholeheartedly backing the move broadcast on the big screens before kick-off. It's not very… West Ham.
And with fans so far from the pitch the old intimidation factor of Upton Park has been replaced by a relatively sterile experience for visiting fans and players.
"To be honest," said Noble, "the move has been harder than what we thought it was going to be because when you were at Upton Park you sort of craved the games there because you knew it would sort of guarantee you 20 points a season at that place. It's no excuse, we have got to pick up points."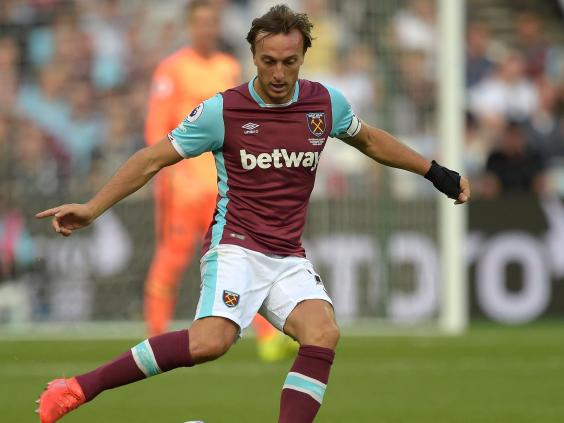 It is an excuse and a valid one but there is little West Ham can do now. The London Stadium will never have the old unique appeal of Upton Park but they need to move on psychologically as they have literally. Solving their multiple footballing problems will improve the atmosphere inside the stadium.
"Win games. That is all you can do," Nobel said. "You've got to win games and get the crowd behind you. Everyone was buzzing off the back of last season and obviously like this club does all the time, gets carried away and starts talking about Champions League. But, at the minute, we are obviously looking just for points and that's all we need."
There were signs on Sunday – before the second-half capitulation – that the ground can rock if things go well. But manager Slaven Bilic needs to stop the slide – never easy when, as he admitted after the game, confidence is so low.
It has certainly affected the team – who looked short on self-belief but also quality. The summer signings have hardly set the stadium alight so far. Simone Zaza, the Italian striker on loan from Juventus, had a dreadful game notable only for throwing himself to the ground in a vain attempt to win penalties. Sofiane Feghouli did little in his 45 minutes. But it was also the stars of last season who were poor: Payet was fitful at best, Manuel Lanzini was anonymous and withdrawn at half-time. Nobel worked hard but to little effect and Cheikhou Kouyaté was all at sea. In comparison, Dusan Tadic, Steven Davies, Nathan Redmond and Charlie Austin buzzed around to great effect for Southampton.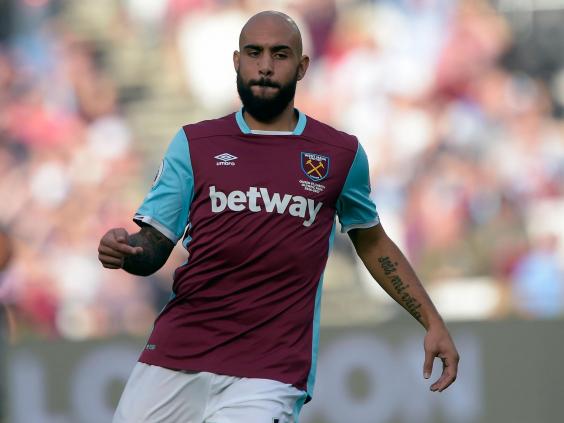 But tactically, Southampton were also far superior. And for that Bilic must take some blame. The manager said he had studied the Saints under new manager Claude Puel but he was unable to contain their two most dangerous attacking outlets, the full-backs Ryan Bertand and Cedric Soares, who were excellent at bombing forward and creating goals and problems.
West Ham's two full-backs Alvero Arbeloa, who had a torrid debut on the left, and Harvard Nordtveit on the other side were under pressure all afternoon due to lack of assistance from Michail Antonio, who was guilty twice of failing to track a runner, and Payet who doesn't do tracking back.
Arbeloa is the third-choice left-back due to injuries to Aaron Cresswell and Arthur Masuakua so perhaps on his first game he needed better protection than Payet was likely to offer him. Bilic said they had worked in the week on being hard to beat. It didn't look that way.
"We obviously have got a couple of key players missing," added Nobel, "and Alvaro hasn't played [much]. He played 90 minutes the other night [v Accrington Stanley] when I think he was only supposed to play half.
"But these are the times when you've got to stick together. I've been through it many a time before. I've been in worse positions than this, let me tell you, with worse squads and we've managed to dig ourselves out of it."
Reuse content