March 4, 2016
We can't make more mistakes – Kompany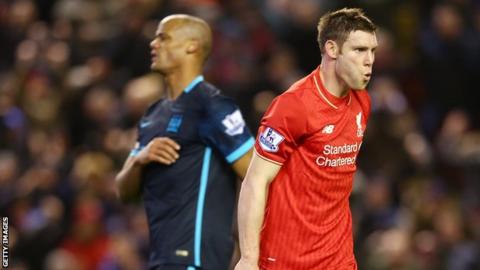 Manchester City cannot afford any more slip-ups if they are to win the Premier League title, says captain Vincent Kompany.
City lost 3-0 loss at Liverpool on Wednesday – their third league defeat in a row.
It left them 10 points behind leaders Leicester, though title rivals Arsenal and Tottenham also lost.
"We can't make any more mistakes but I didn't expect all the other teams to lose," centre-back Kompany said.
"It is an awkward season – good for the fans but you can't predict anything, can you? If there is one guarantee for this season, it is nothing is sure."
City have now lost eight league games this season, and the last time they suffered three league defeats in a row was in 2008.
By comparison, Leicester have lost only three games.
Fourth-placed City do still have a game in hand so have 11 to play, while the top three have 10 matches left.
"We will see what is happening at the weekend," Belgium international Kompany said. "Arsenal and Spurs are playing against each other, we are at home to [bottom club] Aston Villa.
"We need to get the three points and maybe Leicester will drop some points."
Leicester travel to Watford on Saturday.