July 23, 2016
Wayne Rooney determined to play a key part in Sam Allardyce's England set-up
Wayne Rooney has backed Sam Allardyce's appointment as England manager and insisted he is determined to play a central role under the new regime ahead of the next World Cup.
Allardyce, 61, has been handed the task of succeeding Roy Hodgson and turning England into challengers at Russia 2018.
The former Bolton, Newcastle, Blackburn and West Ham manager will be the fifth coach to have overseen England during Rooney's international career – a period which has seen the country extend its lengthy wait for success.
But England captain Rooney, speaking in Shanghai following Manchester United's pre-season friendly defeat against Borussia Dortmund, insisted that Allardyce can lead the country out of the international wilderness.
"I think it is a good appointment for England," Rooney said. "Sam will probably bring a different way of playing and hopefully it's a good way and we can be successful under him.
"Only know him through the teams he has managed. I have seen him a few times off the pitch, but it's like everyone, I know him through the teams in the Premier League."
Rooney, England's all-time leading goalscorer, ended Euro 2016 on 115 caps for his country – just ten behind Peter Shilton's record tally of 125 appearances.
And the 30-year-old has greeted Allardyce's appointment by reiterating his desire to continue to represent his country.
"It was asked of me after the Euros," Rooney said. "And yes, I'll be there."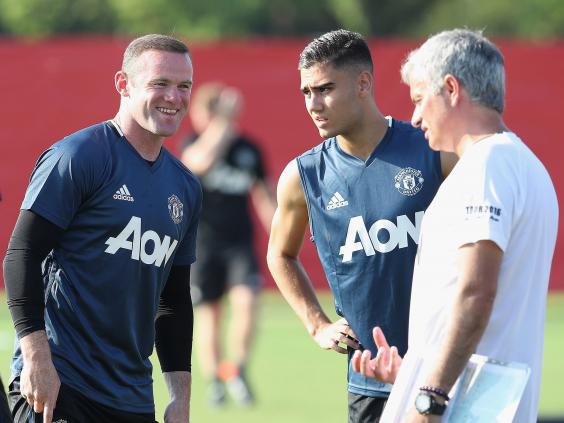 Allardyce's installation as England manager means Rooney goes into the 2016-17 campaign under two new managers, with Jose Mourinho arriving at United as Louis van Gaal's successor.
The former Chelsea manager takes his team to Beijing on Saturday to face Manchester City in the Chinese capital on Monday following the 4-1 defeat against Dortmund in Shanghai.
Rooney sat out that fixture having only returned to training at the beginning of the week, but he admits he has been re-energised by Mourinho's appointment and is now desperate to make his first appearance under the Portuguese against City on Monday.
"I want to play against City," Rooney said. "Training has gone well. I have had 3 weeks off and obviously you lose a bit of fitness, but I feel good, so I want to get out back playing and I am sure I will play some part on Monday
"I've been working under the manager for the last few days and the sessions have been very good.
"It is exciting. He is one of the best managers in world football and he has a clear idea of what he wants. I'm just looking forward to playing for him now.
"I came to Manchester United because I wanted to work under Sir Alex Ferguson and then in the latter years, what Mourinho has done in football, in Spain and Italy and England, he is a manager who you want to play under because he is one of the best around and to learn from what he brings its going to be exciting for me."
With an Old Trafford testimonial against Everton looming on August 3, Rooney goes into the new season reflecting on his twelve years at United, which have brought more highs than lows, but the recent disappointment of failing to build on Ferguson's legacy of success since the Scot retired in 2013.
Rooney insists, though, that the team is now ready to challenge again under Mourinho.
"We want to win trophies, that's the main thing," Rooney said. "As a team, we have worked hard to try to do that.
"It was a difficult period – we went through a tough period after Sir Alex left – but when we won the FA Cup last season, I said I felt it was a big step for us.
"Now Jose has come in and made some very good signings, including experienced players like Zlatan (Ibrahimovic), who has worked all over Europe.
"We have that experience of trophy-winning trophies back, so I feel we are in a good place at the minute and we can give it a good go next season.
"I think as captain, obviously if you win it, you are in a position to lift the trophy.
"If we do win it I will lift the trophy, but we win as a team and to me as captain, it would be great of course.
"If the opportunity does come this season it would be good. We have made some good signings. We have a great manager and we will have a go and I am sure we will challenge."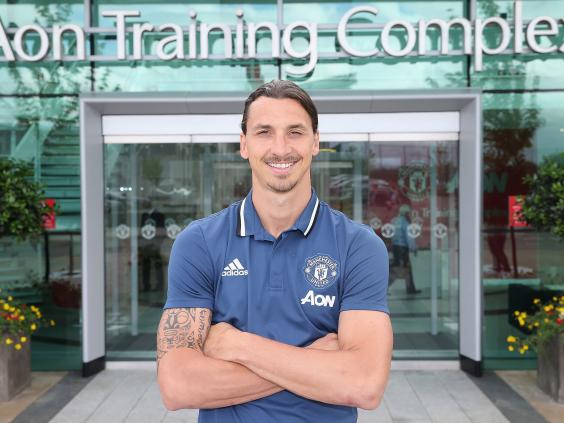 The question of where Rooney will fit in under Mourinho has already been answered by the new manager, who has made it clear that the United captain will not be asked to play the midfield role he occupied for England at Euro 2016.
Mourinho has insisted that he sees Rooney as a goalscorer, a player capable of hurting opponents as a number nine or ten, and the player has no doubts in his ability to justify his manager's faith.
"As he said in his press conference, he spoke to me about playing number ten," Rooney said. "That is something I've now got to work on and get myself in the right position to score goals.
"But I have scored goals all through my career and I have no doubt in my goalscoring ability. Hopefully I can do that this season."
Playing under Mourinho, whose teams have previously been prolific in front of goal, will, Rooney believes, increase his goalscoring chances following two years under Van Gaal's less offensive approach.
"As a striker in the last couple of seasons, it has been difficult with not creating many chances," Rooney said. "But it's a different way of playing, a different manager, different ideas and if I can bring my game and qualities to this team, then I know I can create chances and score goals, there is no doubt about that.
"I'm a footballer, so I like to be involved in the game, and I am now playing for Jose who, straightaway, has no fears about players coming deep if they want to.
"It's almost like a free role and I am excited to play it."
Tickets for Wayne Rooney's charity testimonial – Manchester United v Everton on 3 August – are on sale at:
www.manutd.com/rooneytestimonial
For more information on the Wayne Rooney Foundation please visit:
www.waynerooney.com/foundation
Reuse content