June 30, 2016
Wales and the forgotten 'quarter-final' team of 1976
It was the only penalty Terry Yorath ever took, and he knows if he had scored it maybe the men of 1976 would not be Wales' 'forgotten team', but he was captain, and he took responsibility as a captain should. 
When Wales face Belgium in the last eight of Euro 2016 on Friday the commentators will be hailing the Principality's first quarter-final for more than half a century. Back in Wales a band of men will be thinking: 'No it is not. What about us?'
This may be the first time Wales have reached this stage in a championship finals competition since the 1958 World Cup, but they also reached the last eight of the European Championships 40 years ago. Unfortunately for Mike Smith's team the finals were a four-team event, preceded by two-legged ties involving the eight qualifying group winners.
"We were unfortunate, it was the last time they had home and away quarter-finals instead of a last eight," recalled Yorath this week. "If they had had groups instead we'd have qualified. I don't feel bitter about it, that's the wrong word, more unrecognized."
The current side were proclaimed the most successful since 1958 merely through reaching Euro 2016, a 24-team event. Yet only now, four matches into these finals, have they matched what the 1976 team achieved. 
Wales were the only home nation to win their group then, doing so ahead of Austria and Hungary, both of whom would go on to reach the 1978 World Cup (Don Revie's England finished second to eventual European champions Czechoslovakia). In the last eight they were drawn against Yugoslavia, who had drawn with Brazil en route to reaching the same stage of the 1974 World Cup. Wales, though, also had a strong side. There was no superstar on a par with Gareth Bale, but most were regulars in the old First Division with the likes of Yorath, John Toshack, Brian Flynn and Leighton James having fine careers.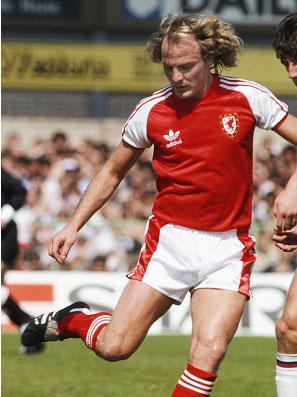 Wales lost 2-0 in Zagreb, but were confident they could overturn the deficit at Ninian Park. The referee for the second leg was Rudi Glockner, of East Germany. Unfortunately, prior to the match the Welsh FA raised the flag of West Germany to honour him. In the era of the Cold War this was a grievous insult. That, combined with the knowledge that Yugoslavia, a fellow eastern bloc nation, had already been chosen to host the last four raised suspicions about the impartiality of Glockner's decisions. 
Nineteen minutes into the Cardiff tie Glockner gave a harsh free-kick against Yorath from which Yugoslavia swiftly counter-attacked. Danilo Popivoda burst into the penalty area with Malcolm Page in close pursuit then fell acrobatically as Page challenged. Glockner, well behind play, gave a penalty. Josip Katalinsi converted.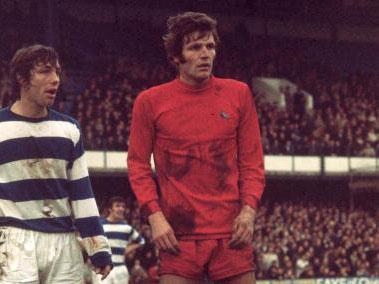 Amid challenges and retaliatory responses from both sides that would prompt a flurry of red cards today Wales pressed furiously to get back into the tie and, after Flynn hit the post, Ian Evans levelled.
With away goals not counting double Wales needed two goals to force a play-off in Milan. Toshack scored twice, but one goal was disallowed because of dangerous play – a high boot by John Mahoney, the other for offside. Television pictures are unclear on the latter decision, the former looks a 50-50 decision. Then Glockner gave Wales a penalty when Toshack's legs became entangled with those of goalkeeper Enver Maric in a scramble. 
"Our regular penalty taker, Arfon Griffiths, had been substituted," says Yorath. "No one wanted to take it – Tosh, James, Flynn. All said 'no'. I thought, 'I'm captain, I'd better do it.' It was a terrible penalty."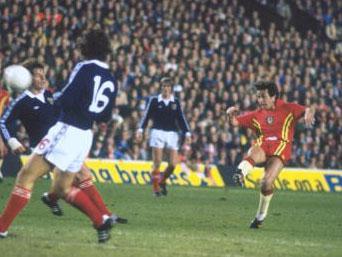 Yorath's sidefooted shot was softly hit, and Maric guessed correctly. "It was the only time I ever took a penalty, " adds Yorath.
In the closing stages there were pitch invasions and missile-throwing as the mood turned ugly. At the final whistle Glockner had to be surrounded by police and fans traded blows with Yugoslav players and fans. Uefa initially banned Wales from the 1980 finals, then settled for preventing them playing at Ninian Park. Yugoslavia, one of whose players – Džemal Hadžiabdić, later played for Swansea – lost to West Germany in the semi-finals.
"We had a good team, but more than that we had a very good team spirit, we were so good together," says Yorath. "I see that in the current side too. They have a good manager in Chris Coleman and although it will be difficult against Belgium, who have very good players, we can give a good account of ourselves.
"Whatever happens I think Welsh football can get stronger. We have good young players who will be better for this experience. It should benefit Welsh football at all levels, in the club game as well." 
Wales: Davies (Everton); L Phillips (Aston Villa), Page (Birmingham City), Roberts (Birmingham City), Evans (Crystal Palace), Griffiths (Wrexham), Yorath (Leeds United), Mahoney (Stoke City), Flynn (Burnley), Toshack (Liverpool), James (Derby County). Sub: Curtis (Swansea City).
Reuse content