February 9, 2018
Tottenham defender Toby Alderweireld declares himself ready for north London derby face-off with Arsenal
Toby Alderweireld has declared himself ready for a north London derby face-off with Pierre-Emerick Aubameyang having played just 90 minutes in the last three months.
Tottenham's Belgium defender made a timely comeback from a hamstring injury in Wednesday night's FA Cup fourth round replay victory over Newport County.
Alderweireld was hurt in the Champions League victory over Real Madrid on November 1 but believes cautious and "clever" rehabilitation work has put him in the frame to start against Arsenal in tomorrow's lunchtime kick-off.
And that would mean tussling with Aubameyang, the Gunners' new £56million striker who has played Tottenham four times in the last two seasons, scoring four goals.
"Everybody knows he is very quick and he is a good finisher," Alderweireld said. "So you have to work your mind. You know one against one on the same line he will beat you so you have to be very clever, read the situation and then try to beat him with your head.
"He has it all and is in a good moment now as well so it is going to be very difficult to beat them but we will be ready for it."
Tottenham were beaten 2-0 at Arsenal shortly after Alderweireld suffered his injury but are unbeaten in any competition since Manchester City thrashed them 4-1 in mid December.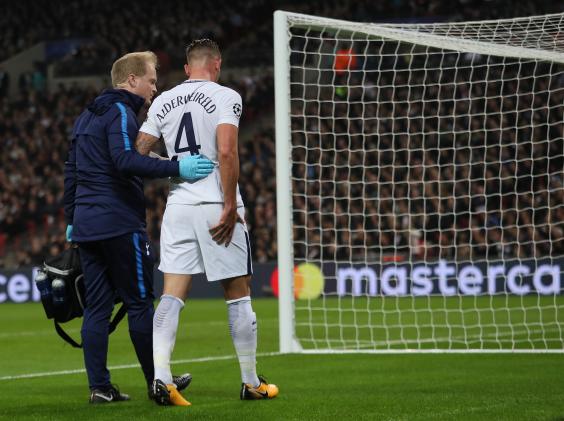 Managers rarely change a winning Premier League formula but Alderweireld's rehabilitation process had been planned with games like tomorrow's in mind.
"It was a proper hamstring injury and the risk of re-tearing it was very big, that's why we had to take our time and work very hard to get the muscles to be ready for this kind of game, and to play a lot of games again," he said.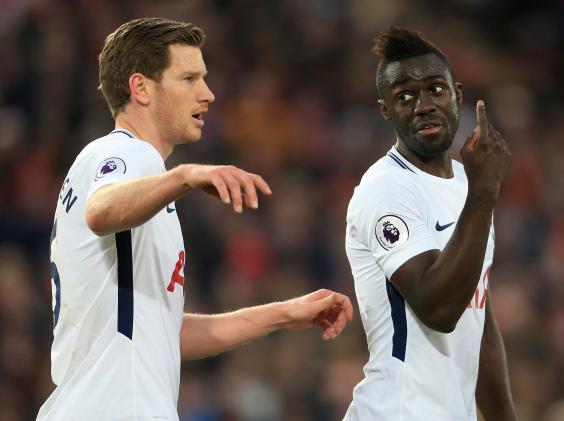 "It was a difficult period for me but on the other hand it was three months. In a football career that's not that long. I'm 28 and I'm happy that I never head a knee injury or something a lot worse.
"Of course three months is difficult but it could have been even longer. We worked hard to be very clever, doing the right things. We didn't start training too early.
"It was unfortunate because there was a pull in the tendon as well, it just took time. That was a goal in my head – to come back as quickly as possible and strong again. It was a difficult period mentally but if you have a goal in your head that's what you work for every day."
Reuse content