September 15, 2016
Swansea's Dyer out for up to two months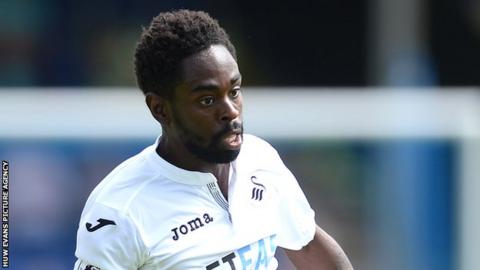 Swansea City midfielder Nathan Dyer is to have ankle surgery and will be out for up to two months.
The 28-year-old, who won the Premier League title during a season-long loan at Leicester last season, has "extra bone growth" in the joint.
He said he is "bitterly disappointed", adding: "I started to feel some pain in my ankle after returning from the training camp in America.
Dyer signed a four-year contract extension with the Swans in August.
He added: "I saw a specialist last week and the MRI scan revealed the extra bone growth at the back of my ankle. There is not a lot I can do about it."