September 14, 2016
Sunderland's Kone signs five-year deal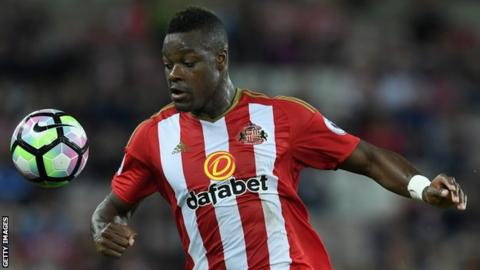 Sunderland defender Lamine Kone has signed a new five-year contract with the Premier League club.
The Ivory Coast international, 27, said he wanted to leave in August and was a target for Everton.
However, a move did not materialise for Kone, signed from French Ligue 1 club Lorient in January.
"Lamine is an important player for this club and I made that clear to him from the outset," said Sunderland manager David Moyes.
Kone was signed by Moyes' predecessor Sam Allardyce and played a key role in their survival in the top flight last season.
Moyes added: "He only been playing in the Premier League since January, but in that time we have already seen what he is capable of.
"The challenge for Lamine now is to build on what has been a very positive introduction to English football and to continue to improve and grow as a player."