August 12, 2016
Sunderland sign Man Utd winger Januzaj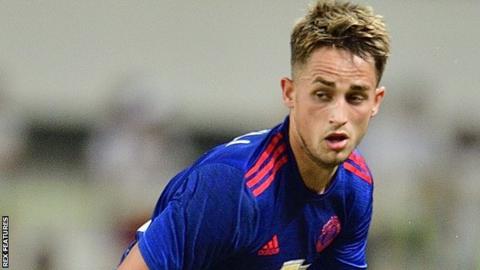 Manchester United winger Adnan Januzaj has joined fellow Premier League side Sunderland on a season-long loan.
The move reunites the 21-year-old with former boss David Moyes, as well as ex-team-mates Donald Love and Paddy McNair who joined for a £5.5m fee this week.
Belgium international Januzaj had asked to leave Old Trafford on a permanent transfer but United preferred a loan.
He has scored five goals in 63 appearances for the club and is under contract until the summer of 2018.
Januzaj spent four months on loan to Bundesliga side Borussia Dortmund last season, but played only 12 games before returning to his parent club.
United boss Jose Mourinho said of the switch: "He fits in my plans. That is why he is on loan at a Premier League club
"If he doesn't fit in my plans, I don't care where he is going, I just send him to Borussia Dortmund where he didn't play one match. He is talented."