3 Sep
New era, same old problems for the England manager, but that's what happens when you have an imperfect 10.
Sam Allardyce will begin his attempt at the so-called Impossible Job when England begin their World Cup qualifying campaign in Group F against Slovakia on Sunday evening, yet the personnel on duty in Trnava will not differ greatly from the 11 who were held to a frustrating 0-0 Euro 2016 draw against the same opponents in Saint Etienne just 76 days ago.
Joe Hart will retain his place in goal, thanks largely to both Jack Butland and Fraser Forster being ruled out through injury, and Harry Kane will once again start up front for his country, despite a goalless start to the campaign following his failure to score during four games in France.
John Stones, unused by Roy Hodgson in France, starts Allardyce's first game alongside Gary Cahill, in place of Chris Smalling, while Jordan Henderson has been handed the role of anchoring midfield alongside Eric Dier.
Henderson's elevation enables Allardyce to move Wayne Rooney further forward, from his Euro 2016 deep-lying midfield position, to the No 10 role he currently occupies at Manchester United.
Rooney, having been confirmed as captain by Allardyce at the beginning of the week, was never going to miss the game in Slovakia and his goalscoring record during the qualifiers for Euro 2016, when he scored seven times, underlines his ability to make a decisive contribution in the run-up to major tournaments. But while Rooney offers goals, leadership, experience and versatility, his presence also provides a dilemma for Allardyce and it is one which Hodgson failed to solve.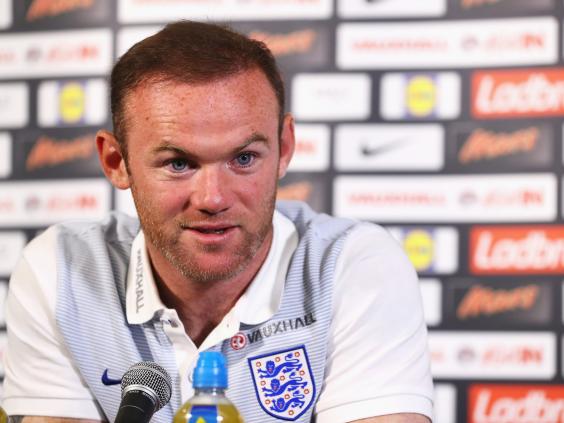 Euro 2016 proved that the 30-year-old is not cut out for the deep-lying midfield role – he slows the team down and, as pointed out by Jose Mourinho, is prone to selecting the 50-yard pass when a two-yard pass will do.
But does he offer England the energy and unpredictability of a Dele Alli, who drops to the bench in Slovakia, or can he produce the game-changing moment of a classic No 10?
Rooney has made it clear that he now sees himself as a No 10, somebody who can play off the centre-forward and create opportunities, although the two goals he has made for United this season have been deliveries from the flanks.
With Rooney sitting just behind Kane, England lack pace through the middle – Raheem Sterling makes up for this deficiency down the left – another problem which would have been solved had Alli been deployed in that role.
But perhaps Allardyce's plans to play a 4-2-3-1 formation in Trnava do little to help him get the best from Rooney, and potentially, highlight his shortcomings.
With two holding midfielders in Dier and Henderson, the burden of creativity falls to Rooney, who has just one forward to supply in Kane. Had Allardyce been bolder and omitted Henderson in favour of a second forward – Jamie Vardy or Daniel Sturridge – a 4-1-3-2 formation would have given Rooney far greater scope to act as a supplier, with Kane's height and strength, combined with the pace and movement of Vardy or Sturridge, offering two distinctly different options for the United captain.
Perhaps the omission of Marcus Rashford has created another problem for Allardyce, with the United teenager showing last Saturday, with his stoppage time winner at Hull City, that his pace and gambler's instinct provide a wonderful outlet in the final third for his team-mates. Rashford could have prowled the right side of Sunday's 4-2-3-1 formation, in place of Adam Lallana, or he could have provided a different option to Sturridge or Vardy.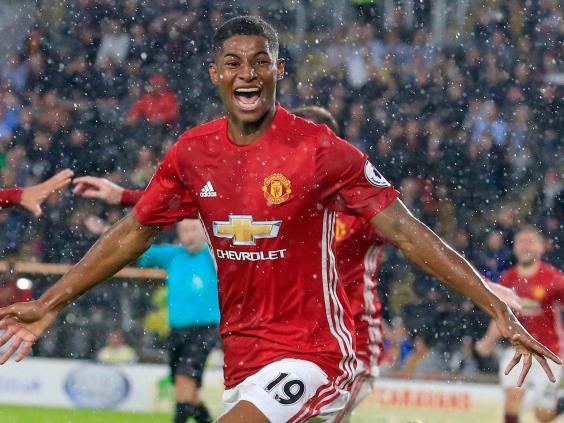 Instead, the 18-year-old will be preparing for England U-21's fixture against Norway at Colchester on Tuesday evening.
Lallana, whose Euro 2016 tournament highlighted his inability to affect the game at international level, is fortunate to retain his starting position ahead of the likes of Theo Walcott or Andros Townsend. The Liverpool midfielder at least offers industry down the right, with Sterling likely to be more attack-minded down the left. But it is ultimately a conservative start by Allardyce, one which is perhaps forced upon him by many players still finding form and fitness at the start of the season. 
Going forward, evolution may turn into revolution, with Rashford likely to become impossible to ignore and the likes of Vardy, Luke Shaw and Butland strong contenders to become prominent figures under the new manager.
Rooney may also remain the central figure he has always been, but at some point, his '10' role has to work, otherwise his number may be up.
Reuse content