August 29, 2016
Sam Allardyce offers brighter, relaxed vision for the England experience – and one 'with a bit of fun'
As Sam Allardyce's England players arrived at St George's Park on Monday lunchtime, they were greeted by artwork proclaiming 'The Journey Begins Here' as they checked into the Hilton Hotel at the National Football Centre.
For some, it perhaps feels like a never-ending journey, a recurring cycle of failure and disappointment, whenever they report for national duty.
Just imagine the awkward conversations when team-mates meet for the first time since losing to Iceland in Nice? Wherever the journey is heading, looking back to France and the night Roy Hodgson's players froze is not part of the road-map laid out by Allardyce.
The 61-year-old will demand commitment, pride, industry and unity from his players, just as each of his predecessors have done, but he also wants England to become enjoyable again.
"A bit of fun," said Allardyce, when asked what he anticipated from his first squad get-together. "Christ, I haven't come here to be miserable!
"I just wanted to brighten this place up a little bit, make it more for the England squad."
Former England captain Steven Gerrard once described life on international duty as like living in a 'five-star prison' due to the rigidity imposed by previous managers, but Allardyce is cut from a different cloth.
During his time at Bolton Wanderers, Allardyce arranged a team-building trip to the Lake District which involved motorised toilet racing between his players, so he is not afraid to lighten the mood when required and, with England, a touch of levity is long overdue.
"We have changed things around, done some re-branding to make the place a little more amenable for the players in terms of what they want while they're here," Allardyce said. "The facility itself is fantastic, but there are some times when you are here that you can feel like you are stuck here a bit.
"They are in a hotel, but we've got a leisure area, just off the hotel rooms, which is for their pastime.
"Then we've got the Club England, which is the business end of what we do before we get to training, then we go down to the facility — two identities where they are can chill out, relax amongst themselves, play table tennis, pool, whatever.
"In between that, we've got a lot of meetings, training programmes, but their time on this camp will pass pretty quickly.
"We've walked around saying, 'What can we do to make more of an impact on the players?'
"So it's branding around the place, about the journey we are on until 2018 to remind them why we are here, who we are playing, starting with Slovakia.
"For me, it's the staff who make the team better, the staff of each department make each player better and make them play the best they possible can and win as many games as possible.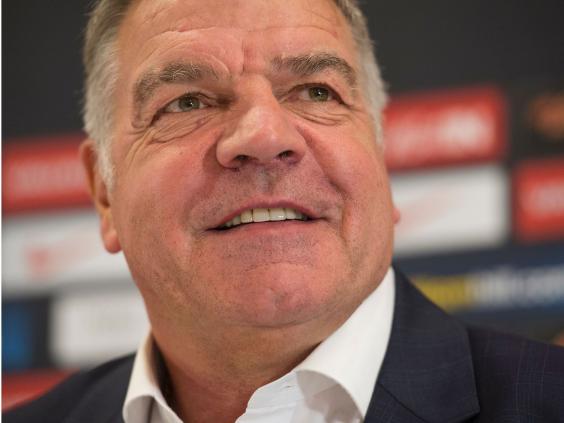 "On Wednesday after training, they'll have some free time, they can do what they want, have a game of golf, if not too far, go home, have some down time.
"Alton Towers? No!"
Allardyce's belief that the psychological aspect of football is now as important as the physical side is the reason for his focus on the off-field issues which have for so long been cited as factors that have made England a miserable experience for so many players.
The former Sunderland manager is also considering using different coaches at each get-together, an initiative that will play to the Football Association's determination to create a pathway for emerging coaches, but also subject the players to fresh ideas and methods whenever they report to St George's Park.
Takahiro Yamamoto, Arsenal Japanese sports therapist, has already been added to a backroom staff alongside Sammy Lee, Craig Shakespeare and goalkeeping coach Martyn Margetson.
But ultimately, it is result on the pitch that will define Allardyce's reign, rather than changes off it.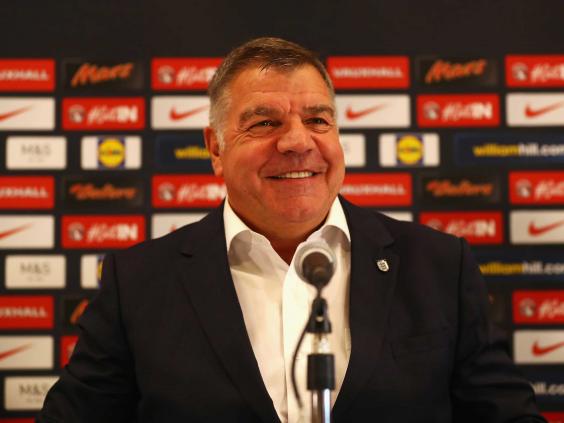 However, the manager himself, who conducted his press briefing in the Ron Greenwood Room, admits that he has already been motivated by the subtle lay-out of St George's Park. 
"The Ron Greenwood Room? All the names here inspire me," he said. "I am in the Sir Bobby Charlton Suite in the hotel.
"Do you think there might be a Sam Allardyce Suite here one day? I hope so.
"You never know do you? I suppose it depends on how well I do over the next two years.
"I find the job inspiring, there's no doubt about that. I find the fact that I could be sat in Russia trying to win the World Cup for the first time since 1966 such a great challenge for me.
"Irrespective of all the toing and froing that might come our way – and there's no doubt there will be some tough times that you have accept will be a part of this job – I just try and manage everybody concerned to make it as successful as we possibly can.
"Hopefully that success takes us beyond where we've been before.
"But this is the final challenge of a long career and the challenge is a big one. I'm very proud to be the man that the FA have chosen to lead the England side forward.
"And that's me, to lead them, to manage them. You can talk about coaching as well, and tactics, but I want to lead the team on and off the field. 
"I feel the off-the-field team has a massive responsibility.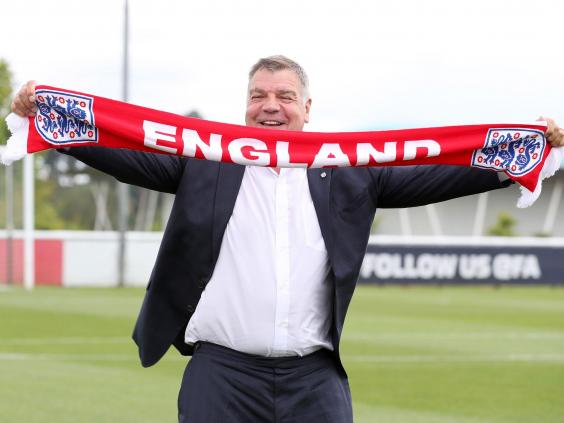 "Their responsibility is to lead the players onto the field and leave no stone unturned, to give them all the capabilities and possibilities physically, technically, tactically and mentally to cope with what's coming their way. That's the big challenge."
Winning the hearts and minds of the players is Allardyce's first challenge, but while he insists he will be a players' manager, there will be no special treatment when it comes to dropping or selecting players, with none of those omitted from this squad receiving an explanatory call before the squad announcement.
"I have always been the type of manager who has made the selections and thought about them," Allardyce said. "You then think about how much time do you spend on the phone?
"Will he answer the phone, should I leave a message, should I WhatsApp them? What should I do? If I miss one, I spoke to one and the not the other?
"But I say to everybody publicly that those who are disappointed to be left out, the door will always be open and we will always be watching. If they are playing well, there will be a chance to get into the next squad."
Slovakia is the priority, however, and England have fresh memories of their opponents in Trnava, having played out a goalless draw in St Etienne in June.
On that occasion, Hodgson's decision to make wholesale changes led to England dropping the points which cost them top spot in the group, leading them into the debacle against Iceland.
But what is gone is gone and Allardyce insists he has no intention of revisiting the past.
"I think the experience of the Euros, if touched on at all, would be very brief," he said. "We can't change the past but we can learn from it and move on.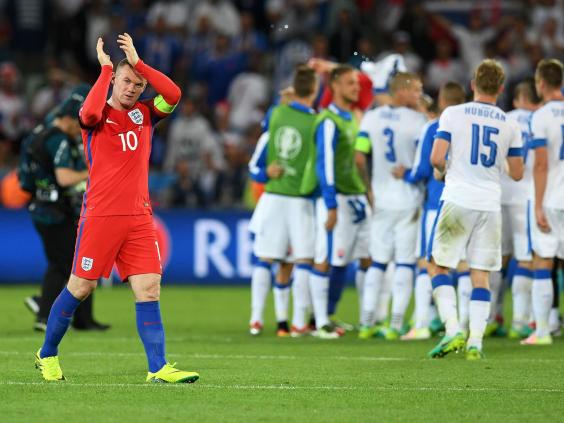 "Really, for me, the job is to start where they started qualifying for the Euros…breezing through the qualifiers – let's do that again first and see where we get in Russia 2018. Let's get there first.
"But France has been well documented. We failed in the most important game."
And will he be canvassing Hodgson for his opinion on where it all went wrong and what needs to change?
"I've left Roy alone because I know how disappointed he'll be," Allardyce said. "At some stage, I might give him a call, but I'd have thought he'd be somewhere in the sunshine. I would be."
Reuse content