12 Jul
Sam Allardyce, one of the two lead candidates to be the next England manager, is thought to be happy with the idea of a young English coach working as his assistant within a future national structure, potentially providing a ready-made successor.
Allardyce, the Sunderland manager, is set to speak to the Football Association about the position later this week with the German Jurgen Klinsmann now thought to be the only realistic challenger to replace Roy Hodgson, despite the possibility of Hull City manager Steve Bruce being interviewed. The 61-year-old's more collaborative approach to management is thought to be a factor which weighs in his favour and the idea of a potential future successor, such as Gareth Southgate or Gary Neville, working as his assistant will certainly strengthen his standing.
Klinsmann would potentially bring a very different approach and has a record of clearing out staff and appointing his own staff when moving into new managerial positions, though the FA are likely to be attracted by his international experience and standing.
Allardyce will certainly be seen as the 'continuity' candidate, with a positive outlook on the work which has been undertaken to create the FA's St George's Park set-up. Roy Hodgson did not relocate to the Staffordshire base as a place of work and there has been no suggestion that his successor would, but Allardyce has always taken a dim view of the suggestion that it has been dumped somewhere inaccessible.
It is unclear whether Allardyce will give full reign, at any FA interview, to his view that the governing body could have built a new national stadium next to Birmingham's NEC, on St George's Park's doorstep, and saved themselves a fortune at the same time. But he is likely to be on the same wavelength as the FA with his view that this English side is not a bad one and that the system isn't broken – despite the humiliating European Championships exit at the hands of Iceland.
Allardyce felt precisely the same in 2006, after he was called to interview when England were looking for Sven Goran Erikson's successor at a time when much was being made about the apparent inability of Frank Lampard and Steven Gerrard to operate in the same midfield. Allardyce told an interviewing panel made up of the FA's Geoff Thompson, Trevor Brooking, David Dein and Dave Richards and Brian Barwick that the two should simply operate within a three-man midfield with a sitting midfielder behind them, giving each of them the flexibility to advance.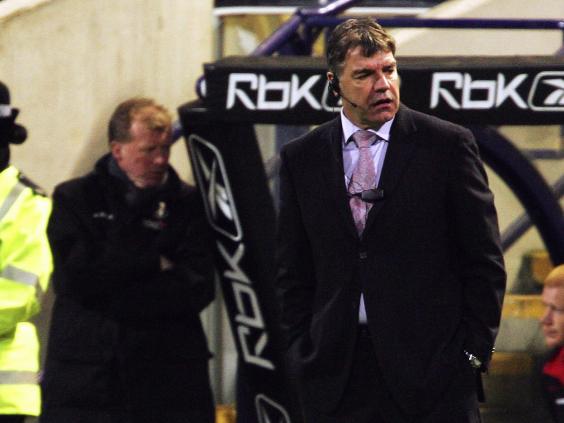 Allardyce felt the interview had gone very well but the job was given to Steve McClaren. To compound his disappointment, Allardyce's Bolton played McClaren's Middlesbrough on the night by which the two of them were to have heard if they had been given the job.
Klinsmann is likely to make a strong case and may also press upon the FA a willingness to fit into the St George's Park model. But he did fall out of favour at Bayern Munich by refusing to adhere to the club structure and ethos before he was sacked as manager there in 2009.
The FA's conviction that the system isn't broken is borne out by the strength of the national team's Euro 2016 qualification campaign, which brought ten wins. The governing body are thought to be looking for a strong manager coach who will bring certainty to the squad in terms of playing style and selection.
Reuse content