May 13, 2016
Real Madrid and Barcelona battle for La Liga title darkened by rumours of 'bonus payments'
Barcelona will cross La Liga's finish line first on Saturday if they beat Granada away, but any slip-up from Luis Suarez and company will mean – providing Real Madrid beat Deportivo de la Coruña – it will be Gareth Bale celebrating on the pitch at the final whistle.
"If we don't win our match then we will have to look at what has happened in other games but if we win, we win the league," said Luis Enrique looking for his second straight La Liga crown, on Friday.
He also said he is not interested in the debate about how Barça will celebrate if they win the title. There had been plans for a short bus ride late on Saturday night but a Bruce Springsteen concert and the Spanish Grand Prix have put paid to that by stretching security sources to the point where the club have been advised against a double deck bus crawling slowly to the stadium past thousands of celebrating supporters. 
"I'm only interested in winning the league the rest is secondary," the Barça coach said. "Winning the league will be enough in itself". Barça's 24th title will be all the more sweet for the way they have had to fight to win it.
When they were knocked out of the Champions League against Atletico Madrid, doom and gloom set-in with some supporters suggesting the domestic title would feel like a hollow success. But such was the end of season dip in form that saw Real close the gap on the leaders from 12 to just one point it will now feel like one of their greater titles.
The fact that after 37 games, and have scored 217 goals between them, Real Madrid and Barcelona are still separated by a solitary point is testament to Madrid's capacity to hang on. Under Zinedine Zidane they have won their last 11 in the league.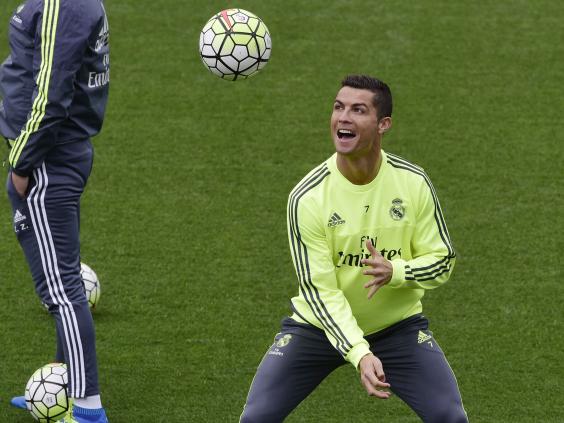 He was asked if he thought Granada would be up to the challenge of lending Madrid a helping hand by taking something from Barcelona: "I am not going to get involved in what other teams might or might not do," he said. "We have a final left to play and we just need the three points. Nothing else is in our minds but to win the game. I cannot tell you how another club will perform."
Talk all week in Spain has been of the possibility that Granada would receive some sort of cash incentive to topple the league leaders. Spanish football has a shadowy history of financial incentives paid to sides to encourage them to win their games on the final day.
"If you're paying them to win there's nothing wrong with it," has often been the justification for turning a blind eye to such payments and 'los maletines' (briefcases full of money) have been the talk of Spanish football in the build up to the most exciting final day of the season since 2009/10 when Barcelona held off Real Madrid in the final game by winning their last match. They have form for seeing the course – nine times they have taken a lead into the final match of the season with the league still up for grabs and come away with the title.
According to Spanish website 'El Confidencial Digital' the Spanish taxman has 22 inspectors on the look out for irregular payments to players from clubs implicated not just in the title race but also in the relegation battle to be decided on Sunday.
Sunday Times sporting rich list
1/11



10=) Amir Khan (boxer)

Wealth: £18million

2016 Getty Images

2/11



10=) Eden Hazard (footballer)

£18m

3/11



9) Samir Nasri (footballer)

£22m

4/11



7=) Radamel Falcao (footballer)

£29m

2015 Getty Images

5/11



7=) Cesc Fabregas (footballer)

£29m

2016 Getty Images

6/11



6) David Siva (footballer)

£31m

2016 Getty Images

7/11



5) Sergio Aguero (footballer)

£33m

8/11



4) Gareth Bale (footballer)

£34m

2016 Getty Images

9/11



3) Rory McIlroy (golfer)

£56m

2016 Getty Images

10/11



2) Andy and Jamie Murray (tennis players)

£58m (£57m from Andy)

2016 Getty Images

11/11



1) Wayne Rooney (footballer)

£82m

2016 Manchester United FC
Granada goalkeeper Ivan Kevala was quoted this week as admitting there was a possibility of Madrid giving Granada a bonus if they beat Barça although he later denied having said such a thing adding: "We are professionals and we play for ourselves. I have a bonus from my own club and that is all I'm interested in."
There will be plenty of players out to give their best for other reasons. Granada goalkeeper Jesus Fernandez used to play for Real Madrid so he'll be able to help his old club if he plays well against Barcelona. And the players of the two title contending sides will have the most at stake.
Such an epic season perhaps deserved to be settled by the main protagonists as opposed to the bit-part actors making their entrance for the final scene. Barça striker Suarez is on 37 goals in the league and has Cristiano Ronaldo just four goals behind him – only one can finish up as a Champion on Saturday. Incredible with only 90 minutes left, there is still all to play for.