May 4, 2016
Real and City dream starting XI
Manchester City are a match away from the first Champions League final in their history.
Standing in the way – Real Madrid, European football's most successful team.
The first leg in Manchester finished 0-0, so a score draw will see City through.
Both clubs have huge reserves of cash available to spend on the best players in the world.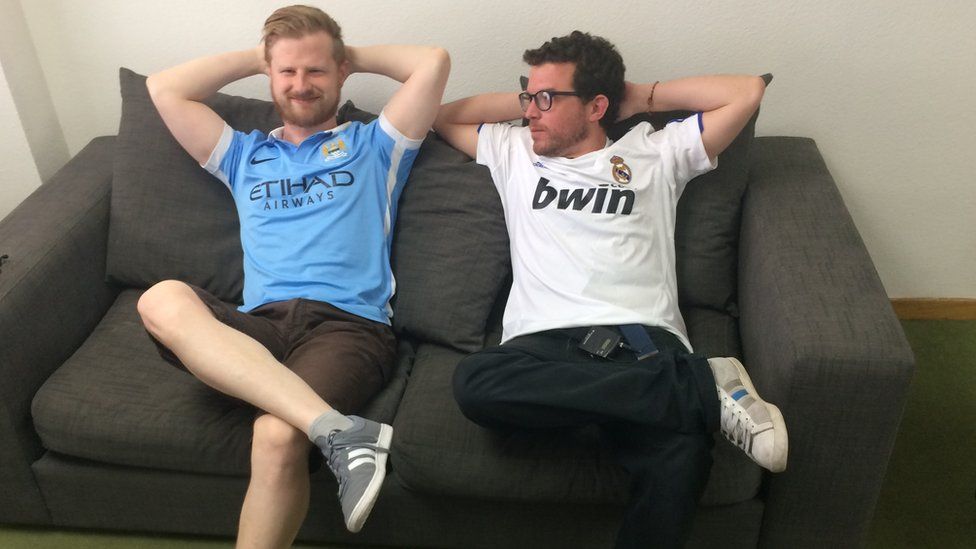 But who would make a combined Real-City starting eleven?
We got a Man City fan, Paul, and Real Madrid fan, Vitaly, to give us their combined best team.
Goalkeeper: Joe Hart – Man City
Paul: He's England's number one and Manchester City's number one and he's a monster in Europe.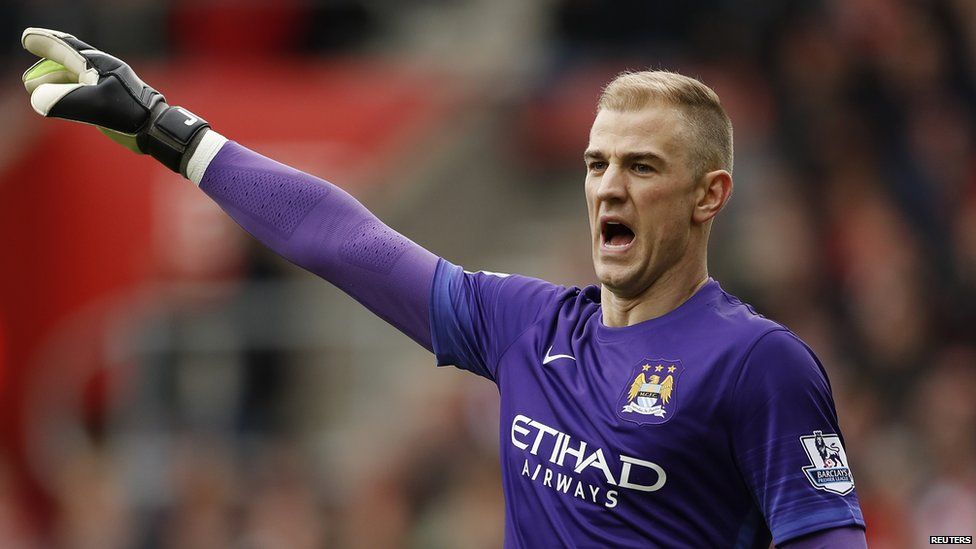 Vitaly: I agree, he's been great in the Champions League.
Fullbacks: Dani Carvajal and Marcelo – Real Madrid
V: On the right we have Carvajal and on the left Marcelo. They are both powerful players who are good defending but also attacking. Marcelo is more experienced, he's one of the captains at Real Madrid. Carvajal is a young prospect with a lot of good years ahead of him.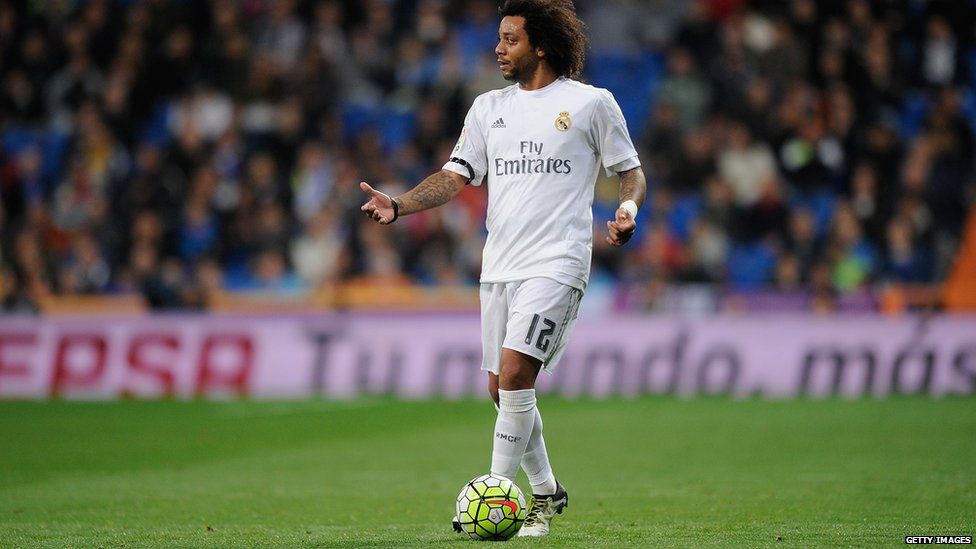 Centre-backs: Vincent Kompany, Man City and Pepe, Real Madrid
P: We've been diplomatic here, going for one from each club. Mr Manchester City Vincent Kompany and Pepe. They are two powerhouses and they would be breaking bones in a Champions League team together.
Midfielders: Fernandinho and Kevin De Bruyne, Man City and Luka Modric, Real Madrid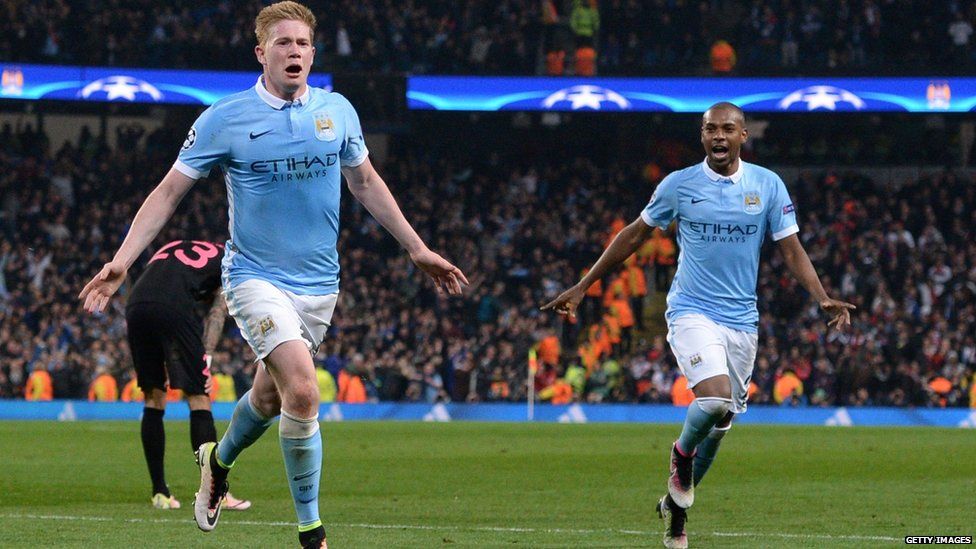 V: So we were diplomatic again here going for Fernandinho who I might not 100% agree with. You can't leave Luka Modric out though. He's been one of the most consistent Real players over the last couple of seasons.
P: I think Fernandinho is underrated, one of those players who just gets on with the business quietly which is what you want in a centre mid. De Bruyne has been immense this season since he came back from injury, he really carried the team and lifted us.
Forwards: Cristiano Ronaldo and Gareth Bale – Real Madrid and Sergio Aguero – Man City
V: Ronaldo would probably make an all-time starting eleven so he has to be in. He'll be on the left wing, even though Paul was trying to talk me out of it because he used to play for Manchester United. He's arguably the greatest Real player of all time.
P: Real have swept up lots of Premier League players in recent years and Gareth Bale is one of them. He'll play on the right. He's had a bit of a rough time from Madrid fans but we know how good he was in the Premier League for Tottenham. Any English team would have him in a heartbeat right now.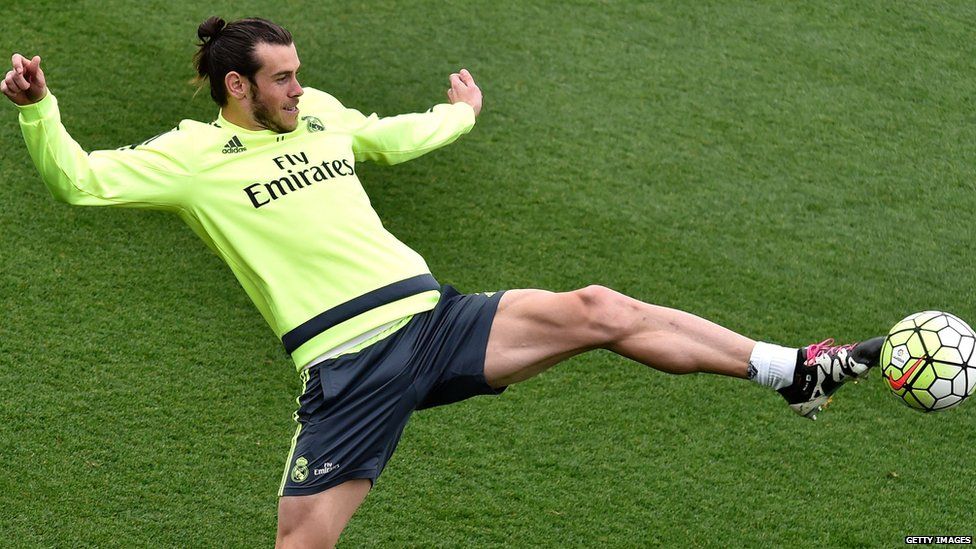 V: We have mixed feelings about Gareth Bale, we all know how good he can be but maybe we're a bit disappointed because we haven't seen that consistently. It's mainly because of injuries. When he's fit, he's class.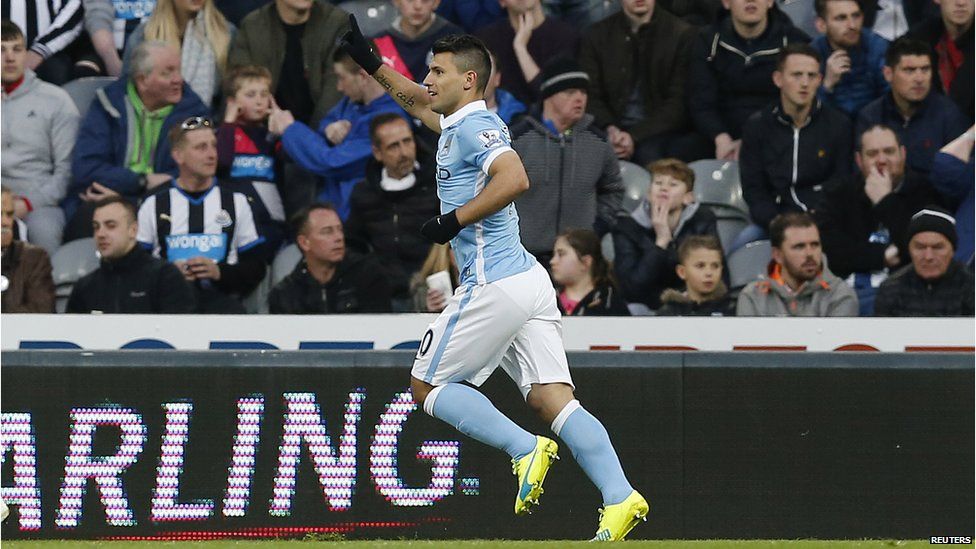 P: Leading the line is Sergio Aguero who would have to be the first name on my personal team sheet. He's definitely in the top two strikers in the world along with Luis Suarez.
V: I agree, I'd take a fully fit Sergio Aguero over Karim Benzema yesterday if I could. There have actually been rumours that he could come to Real, but I'm not sure that will happen.
Find us on Instagram at BBCNewsbeat and follow us on Snapchat, search for bbc_newsbeat