May 9, 2016
Ranieri coach of the season – in Italy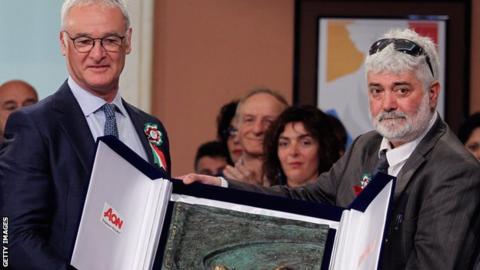 Leicester boss Claudio Ranieri has been voted coach of the season – in Italy.
Ranieri picked up the Enzo Bearzot award after leading the 5,000/1 outsiders to the Premier League title.
"I still haven't realised what we've done," said the Italian in Rome on Monday. "We started off trying to avoid relegation and you saw what happened."
Bearzot was Italy's 1982 World-Cup winning coach who died in 2010 with the award being set up the following year in his honour.
"I never met Bearzot but I've been told by people that they see his spirit in me and that fills me with pride," said Ranieri, who was chosen by a jury composed of representatives of major Italian sports newspapers.