May 15, 2016
Rafa Benitez opens talks with Newcastle owner Mike Ashley following 5-1 win over Tottenham
Rafa Benitez and Newcastle owner Mike Ashley opened talks on Sunday night to keep the Spaniard at the club.
Ashley, attending his first game at St James' Park since the beginning of a season that ended in relegation, made a beeline for Benitez as soon as the 5-1 victory against Tottenham had finished.
He is eager to tie the former Liverpool and Real Madrid manager to a new, permanent contract after witnessing first hand the remarkable turnaround at St James' Park.
St James' Park was full, despite the game having nothing on it for Newcastle, and the home supporters repeatedly sang Benitez's name.
Talks have been planned this week and Ashley, who wanted to speak with the 56-year-old last week, took the chance to open conversation with his manager early. The meeting is believed to be the first time they have met.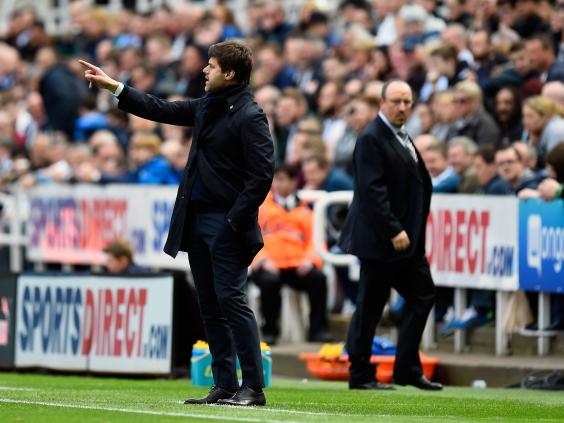 Benitez was asked if the reception he had received would make a difference in his final decision.
"I said before that I was expecting a great atmosphere, but it has been amazing, even more positive than I was expecting," he said. "We still have to sit down. I want the best for Newcastle United and the best for me. That's simple.
"My heart is saying yes. It's a fantastic opportunity and atmosphere but you have to use your brain too.
"My agenda is to talk to Lee Charnley. I have an appointment with Lee Charnley so I will talk to him. If they want both to talk with me it will be fine, no problem. 
"I said I was flattered but I am really pleased with that and it's not easy to leave a club like this. So I will talk, I will analyse and I will try to do the best for me and what is the best for Newcastle United. You can put it one way or the other way; the best for Newcastle United or the best for me. If we go together, it has to be the best for both."