July 21, 2016
Norwich's Martin may miss season start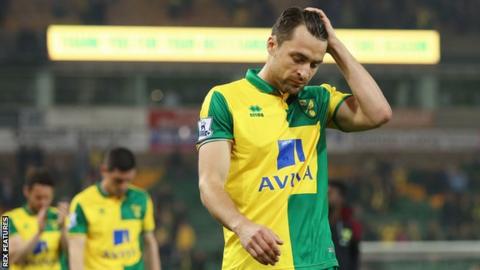 Norwich City defender Russell Martin could miss the start of the season because of a back spasm.
The 30-year-old Scotland international has returned from Norwich's pre-season tour of Austria to see a back specialist and potentially have an injection on the ongoing issue.
Norwich face Blackburn on Saturday, 6 August in their Championship opener.
"It [the first game of the season] is probably going to cut it fine for him," boss Alex Neil told BBC Radio Norfolk.
"But I think determining how well he reacts to the injection will really give him a chance or not."