27 Sep
Nigel Pearson will be sacked as Derby County manager this week after four months at the club and it could be announced as early as this evening, The Independent understands.
The Rams have had a torrid start to the season and are in 22nd position in the Championship after only managing one win in their nine games so far this season.
Derby face fellow strugglers Cardiff at the Cardiff City Stadium tonight and it is not yet clear whether Pearson has travelled to the Welsh capital with the rest of the team.
Fans had grown restless and had very little to cheer at the iPro Stadium after Derby only managed to score their first home goal of the season on Saturday, during the 2-1 defeat to then bottom of the table Blackburn Rovers.
After that defeat, Pearson was critical of his players and said they were "paralysed by fear" and threatened to axe some of his star players and replace them with members of the youth team.
"I can't keep hoping that players are going to bring their best games to the table week in week out, and then not do it, so I might have to start making changes," the former Leicester City manager said after Saturday's defeat.
"If that means introducing some of the younger players then so be it, but ultimately it's about getting a team on the field that want to play for us, want to show the levels of commitment and are prepared to go whatever distance it takes to get the result.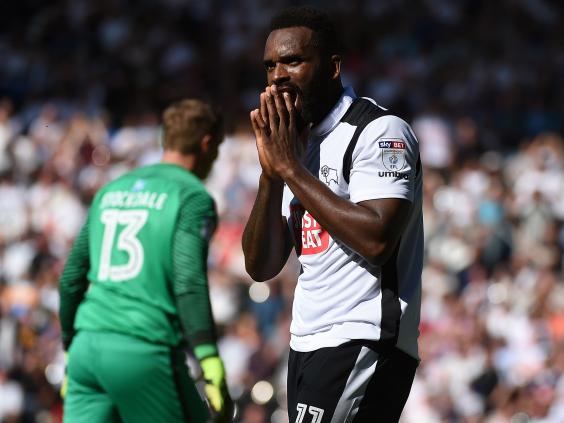 "We have a group which undoubtedly at the moment are not living up to the expectations externally, certainly not living up to the expectations internally and that's my responsibility because I'm the manager."
Pearson joined Derby on a three-year deal in May and was tasked with emulating his job with the nearby Leicester City, but he will become the second managerial casualty of the season, after Leyton Orient parted company with Andy Hessenthaler on Monday.
Reuse content