July 15, 2016
Newcastle United: Tyneside watches with renewed expectation as Rafael Benitez gets to work in Championship
Radiators. Skips full to overflowing with doors, desks, empty paint pots, and old radiators. Car parking spaces at Newcastle's training ground have been filled throughout the summer with the unwanted rubbish from the club.
You can fill in your own punchline, but it is perhaps the new radiators that symbolise more than anything a move away from the cold, lifeless building that so symbolised the football club that disappeared and the ice block that got relegated, a cold place, a cold club, cold hearted, out of touch. 
It contrasted to the barbeque that greeted parents from eight schools, littered around Tyneside, that competed for the first Newcastle United Foundation 1892 Cup, at the club's Academy, around half a mile away, or a golf buggy's drive, as former coach Andy Woodman preferred, at the start of this month.
There, on a new 4G pitch were children in Newcastle's new strip – minus the payday lenders Wonga slapped on the front – with new boots that they would be allowed to take home. (Previously coaching staff had been forced to return old kit to the club, even with their own initials on).
The ice age to the nice age.
Typically the heavens opened, but there remained a thrill for those children when Rafa Benitez turned up, in the cap he wears for training and a Newcastle Untied waterproof, and awarded medals and a trophy to the winning team.
They could not move to the training ground because the indoor pitch there, at the cavernous barn, was being replaced, similarly with a 4G pitch. There, the biggest transformation has taken place.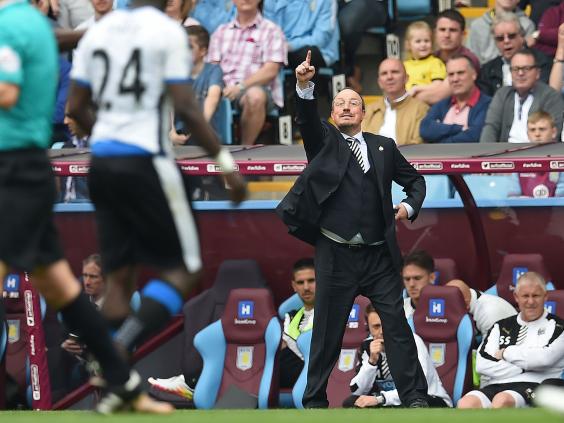 There is a new players' lounge, those under Benitez' stewardship will be encouraged to stay at the base more, build bonds, bring family members. There are new offices, shower blocks, gym equipment. It does not feel the same place that Steve McClaren privately mocked.
Kevin Keegan arriving as Newcastle manager in 1992 was good fortune, not great planning. He had a history with the club from a more unlikely arrival at St James' Park in 1982. When he arrived as a manager he fumigated the old club training ground at Benwell and decorated the whole building. Benitez, who has instructed his staff to read a book about the period, has followed the lead. The surprise of his arrival as manager matched the first time Keegan arrived in the North East, it was that unexpected.
There are many parallels, the creation of a different environment, different faces, hungry players, and crucially control. Keegan fought repeatedly to make sure the assurances he was given were borne out. Benitez got them in his contract.
It is why Newcastle have done transfer business early for once. It was noted in Marca last week that Newcastle had so far outspent Barcelona and Real Madrid, the club where Benitez began last season. There will be eyes watching St James' Park all the way from the Madrid boardroom this season. Benitez is aware his reputation has much to lose, as well as gain, from how he does at Newcastle. He cannot afford to fail.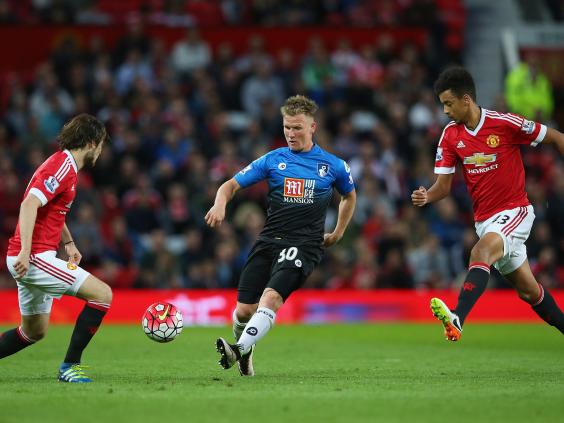 If Newcastle had signed Dwight Gayle this time last season, they would probably would have stayed up. The forward from Crystal Palace arrived for £10 million. Matt Ritchie was signed from Bournemouth for £12 million. Premier League experience to replace Andros Townsend. This is a market Newcastle ignored during the folly of years spent fishing through bargain baskets in Europe.
They still went back there, on the advice of Graham Carr, to Gent, to sign the goalkeeper Matz Sels. The long-serving Dutch goalkeeper Tim Krul is expected to move on. Steven Taylor has left after his contract expired. Fabricio Coloccini has gone, finally, after asking to return to Argentina in 2013, when his family went home. Papiss Cisse has been transferred to the Chinese club Shandong Luneng. Those players were deadwood in a dressing room.
Benitez has been instrumental in change throughout the club. There have been coaching classes with those from the academy, led by the Spaniard.
He has brought flexibility to transfer policy. A 21-year-old, Isaac Hayden, has been signed from Arsenal while a 31-year-old, Jesus Gamez moved from Atletico Madrid.
This was not even allowed last season.
There will be another central defender, possibly Blackburn's Grant Hanley and another  centre forward before the season starts, at Fulham, in three weeks' time, on a Friday night.
On Saturday Newcastle will face Bohemians in their first game. They are stopping at the luxurious Carton House in Maynooth, around 25 kilometres from Dublin. They were there too, in the summer of 2009, following their only previous relegation from the Premier League. Chris Hughton was in temporary charge, Alan Shearer was waiting in the wings.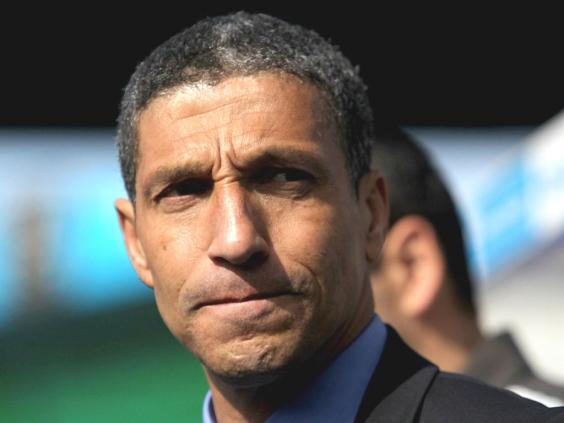 The Evening Chronicle wrote at the time: "No manager, fed up players, a shambolic owner desperate to cut and run and a gruelling and far from glamorous Championship programme to stretch over the next 10 months."
From that fragmented low point Newcastle, led superbly by Hughton, went on to win the division.
This time it feels like the starting point is far higher.
The club announced on Friday there will be an open day at St James' Park on August 1. 14,000 turned up for a similar occasion last summer. The attendance, given the phenomenal change of mood, could easily double that.
Season tickets reached 33,000, it was also announced, surpassing the figures of 12 months previously, when Newcastle were a Premier League club.
There have been other, more subtle changes. Players will be more accessible this season, a private acceptance of the failed desire to make Newcastle United a closed shop.
In the modern era, it is a football club that has worked more successfully when the walls have come down, when openness has been encouraged by those in the dugout, be they Keegan or Sir Bobby Robson.
Benitez has grasped that. Tyneside watches with renewed expectation.
Reuse content