August 28, 2016
Murphy Newcastle move agreed – McCarthy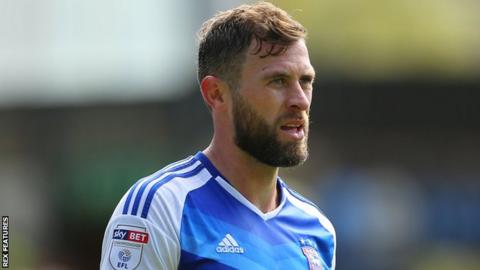 Ipswich manager Mick McCarthy has confirmed the club have agreed to let striker Daryl Murphy join Newcastle.
The 33-year-old Republic of Ireland international missed the 1-0 Championship victory over Preston on Saturday ahead of the prospective move.
"It's a really good move for him in his career, at his age, and it's good for us," McCarthy told BBC Radio Suffolk.
"I told the lads 'come on, let's get the elephant out of the room – Murphy's going to Newcastle, let's get on it'."
Former Sunderland forward Murphy joined Ipswich from Celtic in 2013 and scored 27 goals in 2014-15 to finish as the Championship's top scorer.
He started two of the Republic of Ireland's matches at Euro 2016 but is yet to score this season.
"He asked for the transfer and we've agreed it," added McCarthy, who has had ex-Rotherham striker Leon Best on trial.
"I think it's one of those deals that if we didn't let him go I don't know how much we'd get out of him for a few weeks, and I get that.
"I've got no animosity towards him. I understand why he wants to move because it's Newcastle, and I said to him if somebody asked me I'd be sorely tempted and all."