July 7, 2016
Middlesbrough complete Valdes deal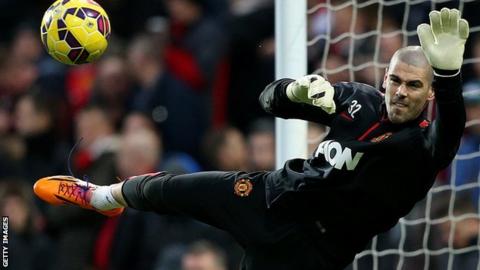 Middlesbrough have signed former Barcelona and Manchester United goalkeeper Victor Valdes.
The 34-year-old, who has played 106 Champions League games, has signed on a two-year deal after being released by United in June.
Valdes spent time on loan with Standard Liege last season.
"You can't imagine how delighted I am because it's not usual to bring players like him to recently promoted teams," said head coach Aitor Karanka.
Valdes becomes Middlesbrough's fifth signing this summer, following Viktor Fischer, Bernardo Espinosa, Marten de Roon and defender Jordan McGhee.
Karanka told the club's official website: "He knows how strong this group is. It's a privilege for us to be able to bring a player like this to the club."