April 22, 2016
Manchester United news: 'Super-agent' Jorge Mendes wants to represent Marcus Rashford
'Super-agent' Jorge Mendes wants to add Manchester United's breakthrough striker Marcus Rashford to his list of clients after expressing an interest in representing the 18-year-old, it has been reported.
Rashford has broken into the first-team at Old Trafford this season having only made his debut on 25 February as a result of injuries sustained by Wayne Rooney and Anthony Martial, with United manager Louis van Gaal forced to throw Rashford into at the deep end.
The teenager has flourished ever since though, having scored seven goals in 13 appearances which included the winner in the Manchester derby against rival Manchester City and a double against Arsenal.
England manager Roy Hodgson has played down Rashford's chances of breaking into the England squad ahead of the Euro 2016 Championships, but that has not stopped the United starlet attracting widespread interest and, according to The Times, catching the eye of 'super-agent' Mendes.
The Portuguese has the tag from representing the likes of Cristiano Ronaldo, Jose Mourinho and Radamel Falcao among many others, and has made millions from structuring deals with clubs that include large agent fees to reward himself for handling negotiations.
Who is playing for their Man Utd future?
1/10



Michael Carrick

The Old Trafford career of Manchester United's second longest-serving player is coming to an end. Last year's decision to hand him a one-year extension was questionable, this year it would be unjustified. It's time to call it a day.

Getty

2/10





One of the quieter disappointments of Louis van Gaal's tenure. Rojo has rarely, if ever, put in an above-average performance and cost his team too often. A tournament-inspired signing if ever there was one and likely to go out the door with his manager, who has also disappointed after an eye-catching World Cup.

Getty

3/10



Memphis Depay

His season has been, to put it in the kindest terms, 'mercurial'. Brief, perhaps very brief, glimpses at his talent have been outweighed by truly anaemic, gutless performances. His youth should be enough to dissuade the club's hierarchy from cashing in but Depay will need to show a serious volte-face in his second season to turn his Old Trafford fortunes around.

Getty

4/10



Juan Mata

In truth, if Jose Mourinho takes over at Old Trafford as expected, there may be little that the Spaniard can do to convince his new manager that he should be kept on. His fate, in that sense, may be sealed. Nevertheless, Mata can hardly claim to have fully established himself at Old Trafford and still has a number of doubters. A few weeks in his preferred no. 10 role could do him a world of good.

Getty

5/10



Marouane Fellaini

Quite easily the most unpopular man at Old Trafford on any given matchday and this season, that's saying something. He wants to do well, that's clear, but he simply does not have the requisite technical quality and tries to make up for it by elbowing people. His time's up.

Getty

6/10



Paddy McNair

Alongside Tyler Blackett, McNair provides the stand-out argument against those who uncritically praise Van Gaal's promotion of youth. Sadly he, nor Blackett, are good enough and should not have been relied upon so much at points during the Dutchman's first season. In truth, both may have already made their last appearances for United.

Getty

7/10



Cameron Borthwick-Jackson

Surprisingly, the young full-back still has not been tied down to a long-term contract, despite his impressive performances since breaking into the side. Talks are understood to have begun but Borthwick-Jackson's contract expires in June and his future won't be certain until the dotted line is signed.

Getty

8/10



Antonio Valencia

His brilliant 2011/12 campaign established him as a firm favourite among supporters but his surrender of the no. 7 shirt the year after marked him as a player who sometimes struggles with a weight of expectation on his shoulders. Ever since, he's been a figure on the fringes and only on the odd occasions that he's fit. Sell up before his contract expires next year.

Getty

9/10



Adnan Januzaj

Packed off on loan to Borussia Dortmund, sent back early after starting just three times and just two substitute appearances since his return. It's all a far cry from having three football associations fight over your international allegiance. Where Januzaj goes next is unclear but he acts a forewarning to the likes of Jesse Lingard and Marcus Rashford – consistency, not just youthful exuberance, is needed to prosper at United.

10/10



Andreas Pereira

The Belgian-born Brazilian has shown his talent at times but, like Januzaj, seems to be another academy product who's stalling in the reserves while others prosper. He needs with a loan move to gain competitive minutes, perhaps on the continent, or he risks complete stagnation.

Getty
Mendes already has strong relations with United the stems back to Sir Alex Ferguson's reign at Old Trafford, and he has maintained close ties with the club through executive vice-chairman Ed Woodward. The possibility of Jose Mourinho becoming manager at United would only strengthen his standing at the club.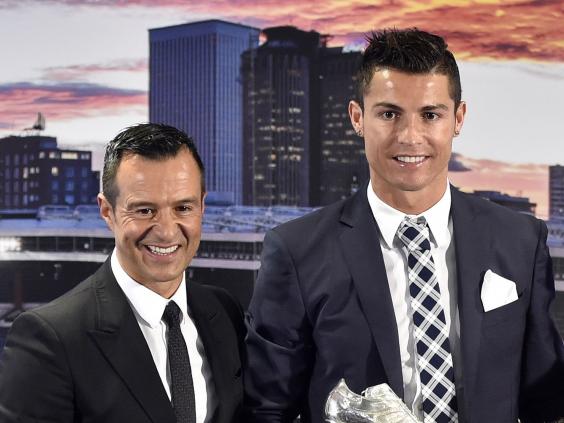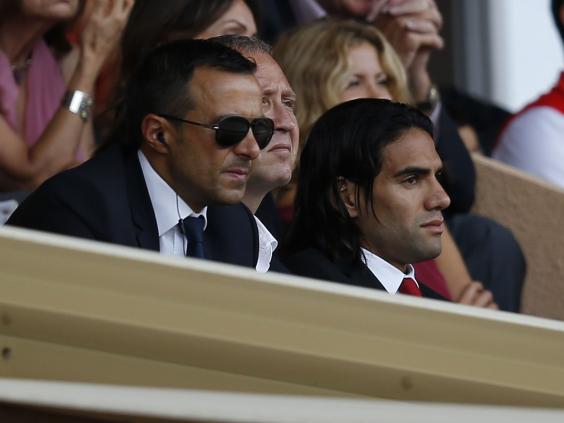 Mendes is believed to have expressed his interest in becoming Rashford's agent, although he is not the only football agency to offer their services to the striker. It's added that Paul Stretford, who has overseen Wayne Rooney's career, and Aidy Ward – the man who structured Raheem Sterling's £48m transfer from Liverpool to Manchester City – have both contacted Rashford, as have Stellar agency with owners Jonathan Barnett and David Manasseh able to boast Gareth Bale among their clients.
Rashford is currently represented by his older brother, Dwaine Maynard, and receives support from Danny Welbeck's brother Chris and Wayne. The forward currently has 14 months left to run on his £1,500-a-week deal, although he is expected to sign a £15,000-a-week extension at the end of the season.