April 27, 2016
Manchester United are 'not having' Leicester win the Premier League title this weekend, says Rio Ferdinand
Manchester United must not let Leicester win the Premier League title at Old Trafford this weekend, says Rio Ferdinand.
The Foxes need just two more points to win their first ever top division title, meaning victory in Sunday's match against Manchester United will be enough.
However, former United defender Ferdinand says his successors at Old Trafford must not let that happen.
"Not at Old Trafford, we're not having that," the former England international told talkSPORT.
"It's not a nice feeling when a team wins at your ground, but wherever they win it, they deserve it this year."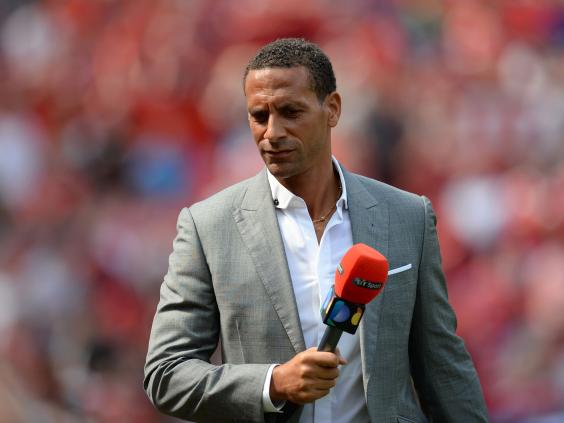 The last time the title was won at Old Trafford by a side other than Manchester United was when Arsenal secured the title with a 1-0 win secured by Sylvain Wiltord in 2001/02. Ferdinand joined United the summer after, undoubtedly with stories of that defeat still filling the corridors of the Theatre of Dreams.
Ferdinand went on to praise Leicester, saying they deserved to win the title.
"They've been the best team, they've been strong and really, really good unit and I think you sense that they've got a really good team unit and a good spirit amongst them," he said. "The manager's galvanised them."
Manchester United have more to play for than pride on Sunday, with a top four finish and the Champions League qualification that comes with it still a possibility. Louis van Gaal's side sit in fifth place, five points behind Arsenal and Manchester City with a game in hand.