May 3, 2016
Man City & Real fans have a Fifa battle
Manchester City are in Madrid for one of the biggest matches in their history.
They play the most successful team in European history, Real Madrid, for a place in the Champions League final.
But who will win?
There's only one way to find out. No, not a fight but a game of Fifa between rival fans.
And of course, for (computer) games of this magnitude, the match will be televised. Well, filmed for YouTube.
"The idea is to get everyone excited before the game, to get people riled up," City fan Paul tells Newsbeat.
He's up against Real supporter, Vitaly, who seems quietly confident.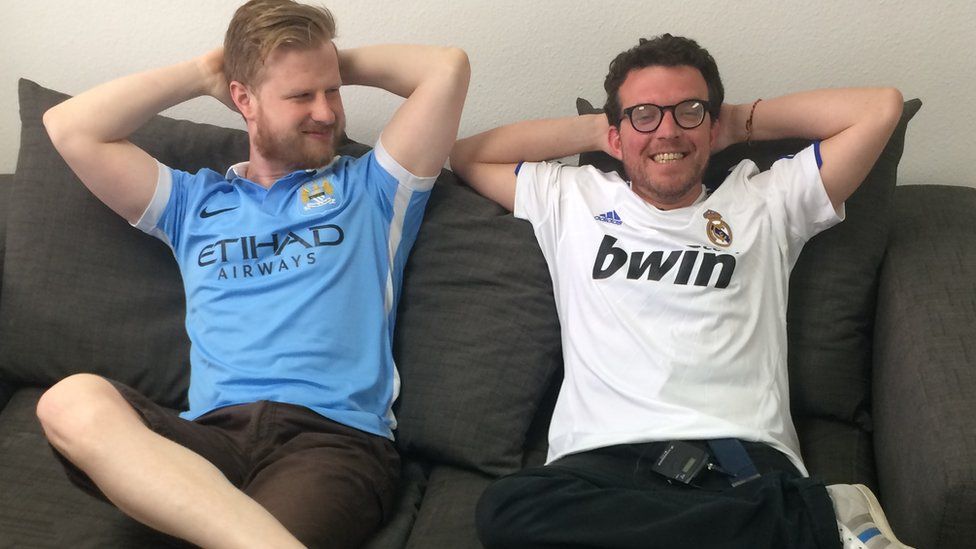 But when the virtual match kicks off, it's City/Paul who takes the early advantage – thanks to Fernando finding the back of the net.
Soon though, the pendulum swings the other way.
Vitaly levels things up and then takes the lead via Toni Kroos – before appearing to sew things up when Luka Modric bangs one in with just five minutes left on the clock.
But cometh the hour, cometh the Fifa avatar.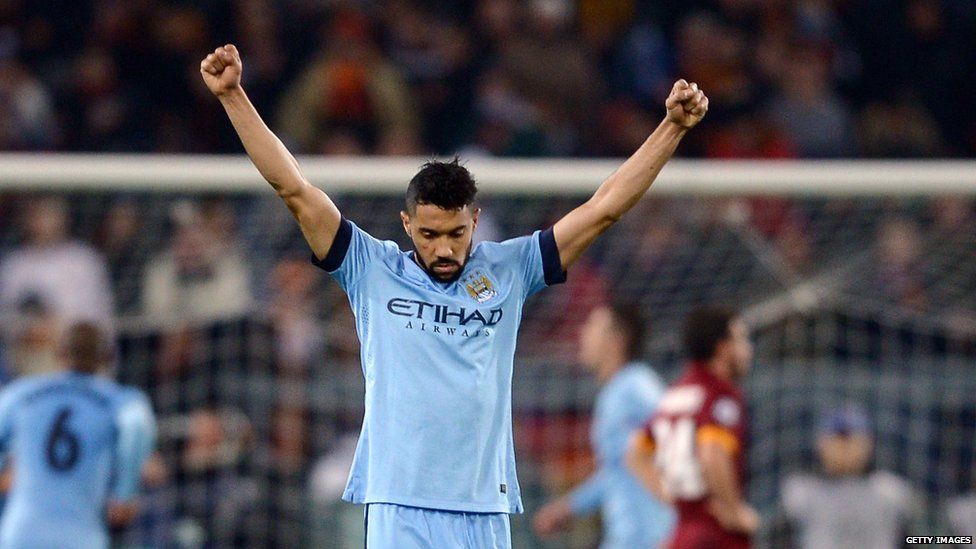 Gael Clichy grabs an 87th minute equaliser to send City into the Champions League final on away goals and Paul into joyous celebration.
"If City can replicate what I've just done on Fifa, then it would be amazing.
"Is this the biggest game in our history? If we get to the final, then yeah, it probably is."
While he gloats, Vitaly points out the game is unlikely to pan out the same way.
"I can't see City scoring two goals to be honest with you.
"But we have to respect City. It's just 90 minutes, anything can happen."
Both fans are hoping they can benefit from this game of Fifa. Paul and Vitaly have unofficial YouTube channels – Blue Moon Rising TV and Real Galacticos – devoted to their teams and are hoping to build a following.
"Collaboration is all about how you grow audiences on YouTube," says Paul.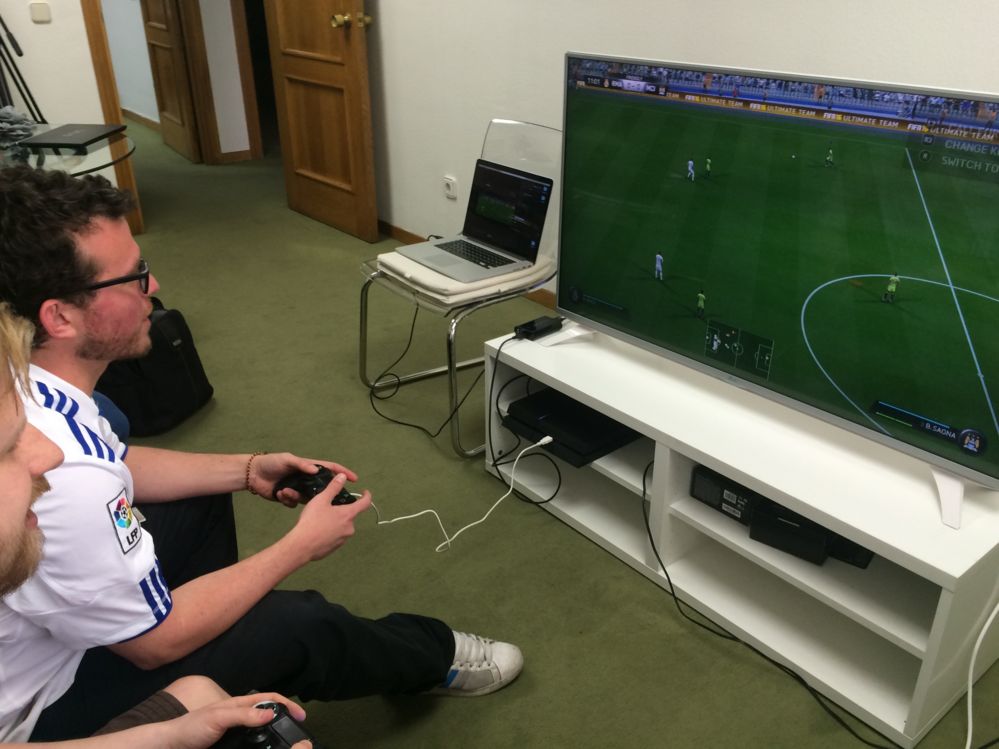 "Some of their fans might have an interest in City players, our fans will definitely have an interest in Real and their players.
"The market for Ronaldo and Benzema is massive. Real will also have fans from South America who will be interested in players like Sergio Aguero, so it's a chance for both our channels to work together and build our following."
Vitali also wants to show rivals can get on.
"People should be able to sit down together, have a laugh and enjoy the game. Obviously if they lose the game they will be sad as will we, but that's it."
Paul largely agrees.
"We're best friends for now. Let's see what happens tomorrow.
"But why not. We're all fans, we've all got more in common than we do differences, so why not all be friends and get on."
Find us on Instagram at BBCNewsbeat and follow us on Snapchat, search for bbc_newsbeat