April 1, 2016
Liverpool vs Tottenham: Catalogue of errors saw Spurs sign Dele Alli to pass Reds in Premier League hierarchy
The journey towards Liverpool's and Tottenham Hotspur's contrasting present positions began around this time two years ago when Brendan Rodgers implied he wouldn't follow Spurs by wasting £100m on duff players. The next afternoon Liverpool thrashed Tim Sherwood's team; setting Sherwood on a direct course for the sack and Liverpool, seemingly, to the title.
Six days later Rodgers met Dele Alli in London and did not have to work too hard to convince the player that Anfield was the place for him. Alli's manager at MK Dons was Karl Robinson, a Merseyside native, a Liverpool supporter and someone who began his coaching career under the legendary Steve Heighway on the windy fields of the club's academy in Kirkby. Alli's hero was Steven Gerrard.
When Alli later travelled to Liverpool for a grand guided tour of the Melwood training complex, however, Gerrard did not know he was there because he was sleeping ahead of a game and nobody present considered it prudent to wake him.
The process of the transfer proceeded to drag for months, with Liverpool not willing to meet the asking price. When an agreement was finally reached in November 2014, the deal would earn MK Dons around £3million.
Suddenly, though, someone at Liverpool decided it was worth trying to negotiate the offer to club and player down by half and with that, discussions stalled again. The line of contact soon fell quiet, much to Robinson's and MK Dons' frustration and disappointment.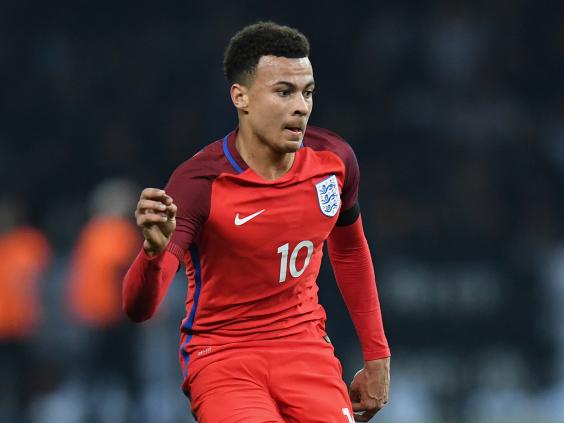 In the blurry world of recruitment at Liverpool where manager, transfer committee and chief executive all supposedly have equivalent input, it is a challenge determining whom, precisely, should be held accountable for what has proven to be a succession of errors.
What is certain, should Tottenham finish second this season, Rodgers's 2014 claim will have transpired to be truer than he imagined, though certainly not in the way he expected.
Who is playing for their Liverpool future?
1/8



Christian Benteke

The obvious place to start. Even in the early days, when he was at least scoring intermittently, last summer's marquee signing has looked out of place at Anfield. Jurgen Klopp quite patently does not fancy him as anything but a 'Plan B'. Liverpool would be wise to cash in on the Belgian before his market value falls through the floor.

Getty

2/8



Alberto Moreno

The Spaniard must hate those 45 minutes he spends every week playing along the same touchline that his manager is standing on. Klopp bawling at Moreno, infuriated by his poor positioning and lapses in concentration, has become a regular sight at Anfield. Of all the players he inherited from Brendan Rodgers, the left-back seems to test Klopp's patience the most and he'll need to improve dramatically if he is to keep his starting berth for next season.

Getty

3/8



Jordan Henderson

A surprising inclusion, maybe, but transfer whispers in recent weeks have suggested that Liverpool's captain may have something to prove and, in a way, it all adds up. His main strength – box-to-box play – has been minimised by Klopp's use of a No 10, he's not as effective when sitting deep as Emre Can, his market value is high, he's on a big contract and he may be permanently playing through pain for the rest of his career. Is he too good, too important to let go, or could Liverpool be tempted?

Getty

4/8



Simon Mignolet

It's hard to tell whether Mignolet has won Klopp over, whether he's still got something to prove or whether his goose is cooked. The five-year contract he signed in January seemed to suggest that he'd be in between the sticks for at least another season but his performances have not deserved such confidence. Was the new deal a way of bumping up his market value before a better, more reliable 'keeper comes in? Maybe. The Belgium international has the rest of the season to prove that the starting berth should be his and his alone.

Getty

5/8



Joe Allen

All set for a new contract before Rodgers' departure, the 'Welsh Xavi' now looks to be on his way out. His current deal expires in the summer of 2017 and, since Klopp's arrival, his role has been scaled back to 'squad player'. Is a return to former club Swansea City on the cards?

Getty

6/8



Jordon Ibe

Questions remain over whether the youngster has what is required to establish himself at Anfield. Moments of match-winning quality have been brief, disappointing and ineffective cameos far too frequent. He's the only player in the squad to resemble a traditional winger and Klopp appears to prefer his wide-men to cut inside.

Getty

7/8



Kolo Toure

A year ago, with his contract expiring in the summer, it was almost certain that this would be the defender's last season at Anfield. Since Klopp's arrival and that mid-season injury crisis, Toure has added substance to his cult hero status. His composed, mature performances have got supporters demanding he be awarded a new deal, though a stumbling block may be his sizeable wage.

Getty

8/8



Martin Skrtel

Surely the Slovakian's Liverpool career is on its last legs? He has suffered from a 'boom and bust' cycle, almost ever since arriving at Anfield, with each competent season followed by a terrible one. His saving grace might be that his performances this year have been so poor that, by the same logic, he should dramatically improve next term – but can that really be the basis for another year at the club?

Getty
Sherwood's successor, Maurico Pochettino, appreciated he was behind Liverpool in the queue for Alli and yet, he stamped the midfielder's enlistment with priority status. Alli's subsequent development has made the £5m fee that took him to White Hart Lane seem like loose change.
Rodgers, meanwhile, paid with his job for a decline in results, which his critics attribute towards the creation of a squad with vanilla personality. By the summer of 2015, there was no Gerrard to fall back on and ultimately no Alli waiting for the chance to succeed him.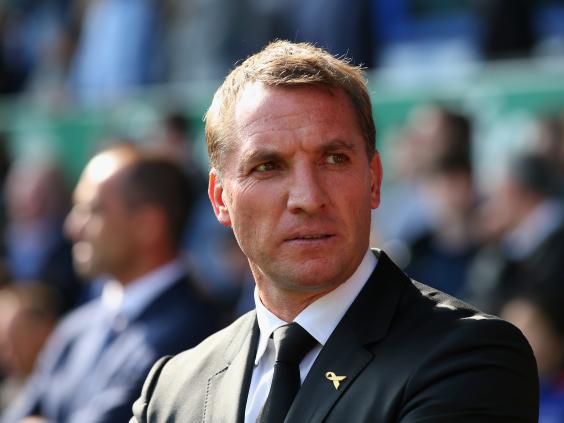 Jürgen Klopp's first game in charge of Liverpool came against Tottenham six months ago and he has since been credited with instilling some fight into the Liverpool team. No side has recovered from losing positions as much as Liverpool since Klopp's appointment, indeed, but with only six weeks to go, if Liverpool finish where they are in the table currently it will represent their worst Premier League campaign.
Victory for Tottenham at Anfield on Saturday evening would narrow the gap between themselves and Leicester at the top to two points, while a positive result for Liverpool might make qualification for the Europa League a realistic possibility again.
How times have changed.