March 3, 2016
Leicester, Tottenham, Arsenal, Man City, Manchester United or West Ham – who will win the Premier League title?
LEICESTER
Lack of injuries will help them cross line
It appeared to be the stuff of fantasy: Claudio Ranieri returning to Chelsea for the first time as an opposing Premier League manager on the final day of the season, waving to Roman Abramovich in his private box at Stamford Bridge with a title winners' medal around his neck and the trophy in his hands.
It was thought that if anyone was going to have a title party at the end of the season at Chelsea, it certainly was not going to be the man who was unceremoniously sacked by Abramovich in 2004 to make way for Jose Mourinho. How times change.
Having fought out a 2-2 draw with their Midlands neighbours West Bromwich at the King Power Stadium on Tuesday, Leicester seemed to have handed the impetus back to Tottenham, Arsenal and Manchester City in this most unpredictable of title races. But with all three losing on Wednesday, Leicester's two dropped points against Tony Pulis's team became a point gained, with the Foxes stretching their lead at the top to three points from Spurs.
So can they now hold their nerve and see out the most remarkable championship success since Brian Clough's Nottingham Forest became First Division champions a year after promotion in 1978?
Consistency will be the key for Leicester – both in terms of selection and performance. Ranieri, for so long derided as the Tinkerman at Chelsea, has relied on a small group of players this season, with his starting XI often the easiest to predict in the Premier League.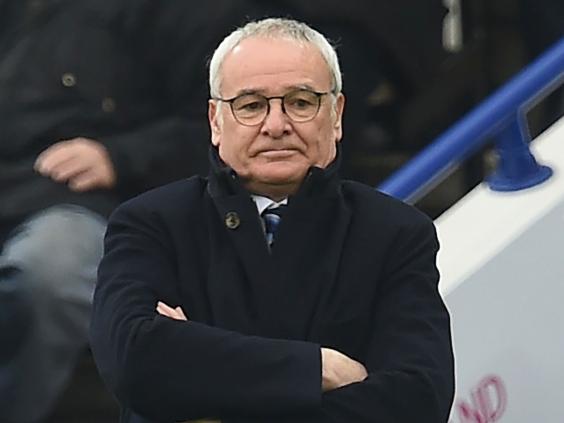 You know that, if fit, Wes Morgan and Robert Huth will shield Kasper Schmeichel's goal in the central defence, with Danny Drinkwater and N'Golo Kanté securing the midfield. Kanté missed the West Bromwich game through injury and will not play against Watford tomorrow but will return after that. They have few other injuries and full-back Danny Simpson is back from suspension. Marc Albrighton, rejected by Aston Villa, has grown in stature down the left flank, while Riyad Mahrez and Jamie Vardy have led the way with goals and stardust up front. Leicester are resolute and displayed no sign of the jitters against West Bromwich.
And with a trip to Manchester United in May appearing to be the toughest game in a soft run-in, it is time for Ranieri to start planning his celebrations at Stamford Bridge.
TOTTENHAM
Despite class, will just come up short
Just as Tottenham prepared to travel to West Ham on Wednesday, seeking the victory that would have taken them to the top of the table on goal difference, we were reminded that the White Hart Lane club had never actually been top of the Premier League beyond the month of August.
That's right. In almost a quarter of a century since the Premier League began, Tottenham's time at the top has only ever coincided with the dying days of the summer, before the hard yards of autumn and winter begin to test body and mind. But this is a different Tottenham team that Mauricio Pochettino has built and there are strength and character in every key position.
For a title-winning team, they tick every box. Hugo Lloris is a world-class goalkeeper, Toby Alderweireld has been a rock at centre-half, Eric Dier and Dele Alli have been star turns in midfield, although the latter's foot injury is a concern, while Christian Eriksen consistently creates for Harry Kane.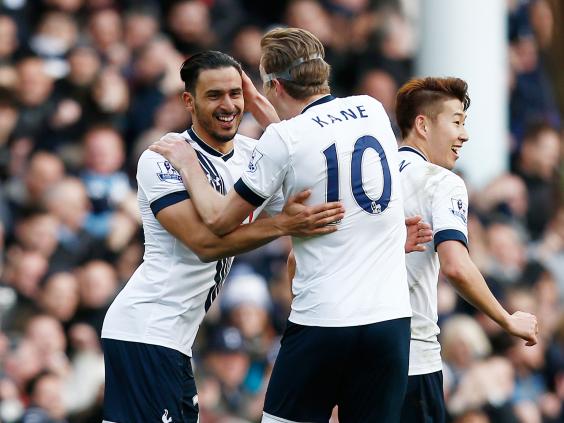 Tottenham will not lack for quality this season and, although the defeat at West Ham denied them top spot, they do not appear to lack for character either.
And they will require that in large amounts during a run-in where they host Arsenal and Manchester United, with a trip to their bogey ground of Stamford Bridge also on the schedule. Visiting Liverpool will be another test. But, by winning at Manchester City recently, Spurs have proved their ability to beat their biggest rivals and they will push Leicester all the way.
They must just fall short, though.
ARSENAL
Same old, same old as Gunners blow it
So, here we go again. Spring is in the air and the Arsenal title bandwagon begins to splutter and choke before capitulating as less fancied rivals go past on the outside.
In a year when Chelsea are threatening to mount the worst title defence since Leeds United in 1992-93, one when Manchester United and Manchester City have also underperformed and Liverpool have gone through the trauma of managerial change, Arsenal should have coasted to their first Championship since 2004.
But losing to Louis van Gaal's untried youngsters at United at the weekend, followed by the unexpected defeat at home to Swansea City on Wednesday, has ensured that the storm clouds have returned to the Emirates Stadium and they show little sign of moving away.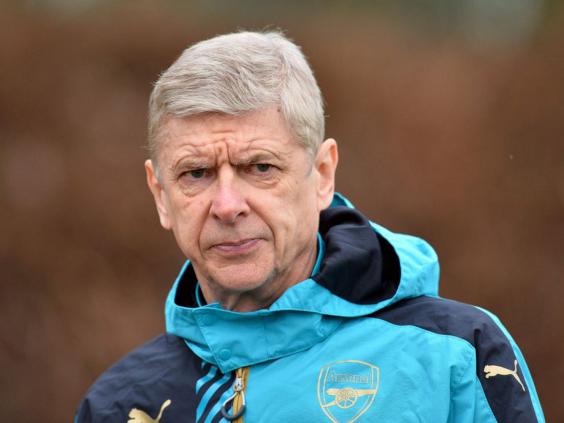 The big question now is whether the turbulence will lead all the way to Arsène Wenger losing his job in the summer as a result of Arsenal missing the biggest possible tap-in in terms of ending their wait for the title.
How has it all gone so horribly wrong? Injuries have cursed Arsenal all season – again – with the likes of Jack Wilshire and Danny Welbeck missing virtually all of the campaign. Even goalkeeper Petr Cech has now fallen by the wayside, pulling a groin while racing back from a vain last-minute effort to score from a corner against Swansea.
Cech has been a huge asset since arriving from Chelsea, providing the goalkeeping certainty that Arsenal have lacked for too long, but the reality is that those in front of him have failed to do their jobs to the same extent.
However, Arsenal are by no means dead and buried in the title race. Aside from the trips to Spurs, West Ham and Manchester City, their remaining fixtures look reasonably stress free, but are Arsenal able to win when they should, as well as when the odds are against them?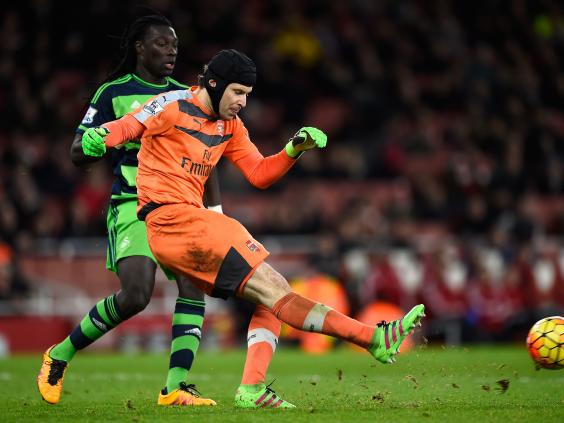 New season, same old question, but the time has now come for the likes of Mesut Özil and Alexis Sanchez to deliver when it matters.
The problem is, nobody will really expect them to do so.
MAN CITY
Talent is there – but there's too much to do
As City look ahead to welcoming Pep Guardiola as their manager in the summer, there is still no sense of certainty at the Etihad Stadium as to whether the Bayern Munich coach will be inheriting a team of champions or one preparing for a Europa League campaign next season.
City possess the squad and nous to slip into cruise control and race past Arsenal, Spurs and Leicester to claim the title before the end of the season. After all, their two Premier League titles – in 2012 and 2014 – have been won from a chasing position.
But, for too long now, Manuel Pellegrini's players have picked their games and they have discovered this season that they can no longer get away with turning up one week but not the next.
So, with a game in hand, can they close a 10-point gap on Leicester to win the title, or will they be reeled in by Manchester United, or even West Ham, and slip out of the top four altogether?
City do have an appealing run-in. United and Arsenal must visit the Etihad and you would expect Pellegrini's big-game players to turn up for the match against Chelsea at Stamford Bridge next month.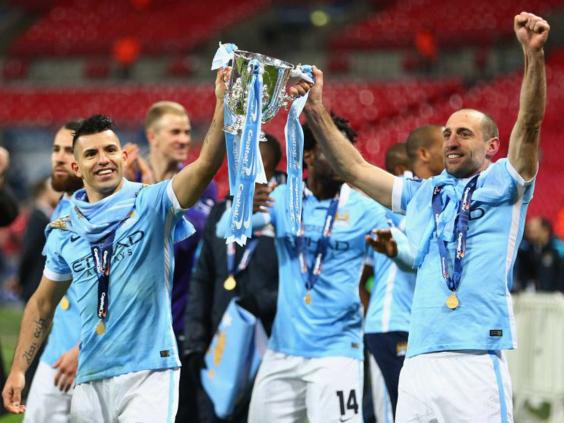 A run deep into the latter stages of the Champions League could prove a distraction and leave City having to prioritise continental glory. But the advantage that City have over all of their rivals is the knowledge of how to handle the stresses and strains of the run-in. Throw in the goals of Sergio Aguero, Vincent Kompany's leadership and the flair of David Silva and City cannot be ruled out.
But the feeling here is that this squad has run its race already and there is not enough left in the tank.
MANCHESTER UNITED
Title out of reach – and so's Champions League
Nobody will look back on the 2015-16 season at Old Trafford with any fondness, yet it could still end with Louis van Gaal's team securing a top-four spot – and perhaps even better.
Can United win the title? With a 10-point gap to bridge, it appears highly unlikely, but momentum is everything and they are now beginning to find some, with confidence lifted by four successive victories in all competitions.
The youthful exuberance of Marcus Rashford has served United well in recent games, but if Van Gaal's team are to salvage a top-four spot from a season lacking in entertainment, their big players must return to fitness quickly and justify their lofty reputations. Wayne Rooney faces another three to four weeks out, which is a big blow, while Michael Carrick and Bastian Schweinsteiger continue to be compromised by injuries.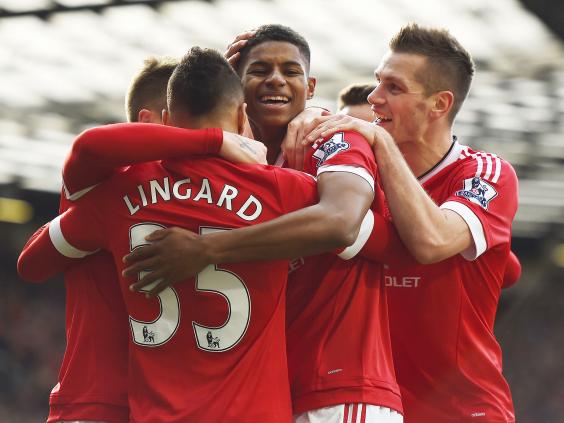 United also face a tough run-in. Away fixtures against Manchester City, West Ham and Tottenham will test them to the limit, home games against Everton and Leicester are likely to be awkward.
At this juncture, securing a top-four spot is on United's horizon… but they will have to settle for more Thursday night football next year.
WEST HAM
Sixth the summit for happy Hammers
It is too much to expect West Ham to mount a title challenge, surely, but can they really move into the Olympic Stadium this summer with a Champions League campaign to look forward to next season?
Slaven Bilic's team have now proved that their early-season victories at Arsenal, Manchester City and Liverpool were no fluke and that they are a force to be reckoned with. Dimitri Payet's performances have been the thread that has run through West Ham's impressive season and the 1-0 win against Spurs has given the club the belief that the top four can be reached.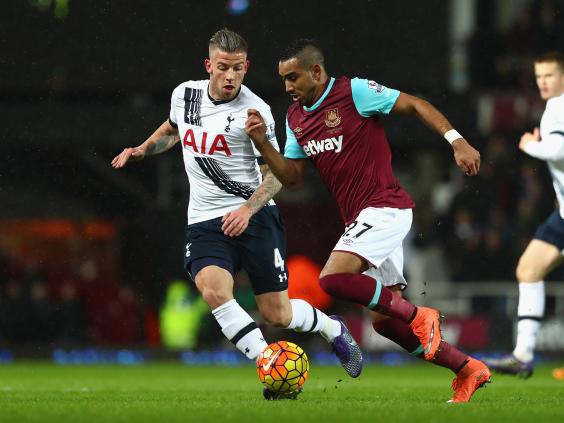 Fixtures against Leicester, Arsenal and United are likely to be key to West Ham's hopes, but two of those are at Upton Park and, with the gates soon to close for good at the club's home, no visiting team can expect an easy ride amid the emotion. However, sixth will be the ceiling in an impressive campaign.