March 15, 2016
Leicester City vs Newcastle: 'I don't look at the table,' insists Claudio Ranieri as Rafael Benitez reflects on losing start
Claudio Ranieri insisted he will continue to avoid looking at the Premier League table, despite seeing Leicester City restore their five-point lead at the top following victory against Newcastle United.
Shinji Okazaki's first-half goal moved Leicester five points clear of Tottenham with just eight games left to play this season.
But although Leicester are now within sight of the club's first-ever league title, Ranieri urged calm and focus to ensure his team stay on track for a remarkable triumph.
"Our fans are dreaming and continue to want us to win, but I don't look at the table," Ranieri said. "I just look at the next match – Crystal Palace.
"We want to enjoy and we want to continue, but we have to maintain calm, be normal.
"All of the city is behind us and pushing, but we must stay calm and enjoy.
"There is so much noise around the world, they are all talking about Leicester, but we must keep concentrating on football."
Okazaki's goal, a spectacular overhead kick, proved enough to win a hard-fought game at the King Power Stadium.
But with Rafael Benitez taking charge of Newcastle for the first time, Ranieri insists he expected a tough game against the relegation-haunted outfit.
"We won three points and at this stage of the season, how you win is more important than how you play," Ranieri said.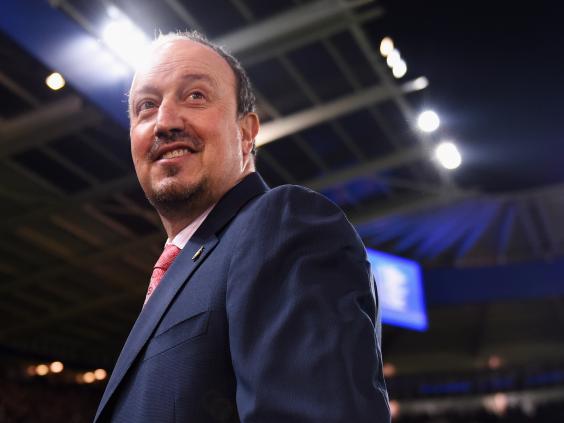 "I was sure it would be this kind of match. Their players showed Rafa their attitude and the Newcastle players are very good. I am sure that they will be safe.
"It wasn't the best performance from us but we showed fantastic spirit. We defended very well. We played, and we fight."
Benitez, meanwhile, insisted he saw positives from his team, despite a sixth defeat in seven games which leaves Newcastle marooned in the bottom three.
"If you don't win, I'm not happy," Benitez said. "But I'm happy with the performance of the players and their work-rate, so there are lots of positives. We still have to improve, though.
"I thought that we could get a result and I was convinced we could do it. But Leicester worked really hard and are pushing and their tempo is not easy for any team.
"There were a lot of positives and the team showed that they are convinced they can win. Every game will be important for us."