August 25, 2016
Lafferty 'needs to keep producing'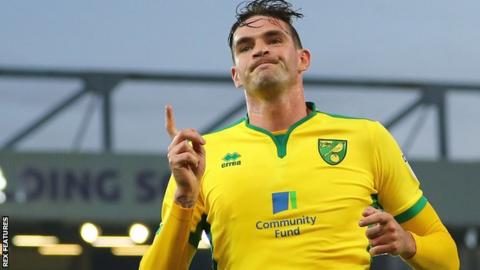 Norwich City striker Kyle Lafferty could still have a future at Carrow Road, according to boss Alex Neil.
The 28-year-old Northern Ireland international has only featured five times for the Canaries since the start of the 2015-16 season.
But he scored in a 6-1 EFL Cup second-round victory over Coventry on Tuesday.
"If Kyle keeps showing up well and keeps producing, there's a slot for any player who does well here," Neil told BBC Radio Norfolk.
Lafferty finished last season at Birmingham City, and Neil has been open about his search for a new striker.
The Scot said: "Whenever you get a chance you've got to perform well and I think he (Lafferty) performed well (on Tuesday).
"But it doesn't stop with that one performance, he needs to do it the next time he plays and the next time after that."