February 3, 2018
Jose Mourinho to take a leaf out of Sir Alex Ferguson's book ahead of third season at Manchester United
Jose Mourinho will take a leaf out of the book of his famous predecessor Sir Alex Ferguson when he plans his attempt to challenge Manchester City for next season's Premier League title.
In the wake of the disappointing midweek defeat at Tottenham, the Manchester United manager all but conceded this season's championship to his local rivals yesterday (FRI), claiming United were playing to be "first of the last" over the remainder of the campaign.
But buoyed by the spectacular signing of Alexis Sanchez, and his own new contract, Mourinho is clearly in the mood to ensure United are not such a distant second in next season's title race.
"I always remember when Sir Alex said in 2005-06, when we won the second title with Chelsea, 'we need to improve a lot because they have raised the bar to such a level. They won two titles in a row,'" said Mourinho.
"The second title was easier than the first and then the biggest manager in the Premier League said Man United needed to improve a lot. That was the click for the improvement of the team.
"In 06-07 Man United won the title back. It has to be like that. That is why every match until the end of the season is an important match for us.
"It is not just about the points and finishing in the top four, which is important. Try to finish second. Try to play the best we can and improve the players individually the best we can and be the best possible team at the end of the season.
"Then we must try to start next season in a good way, like we did this season, but try to be consistent and try not to lose points like we did this season in some matches where we shouldn't."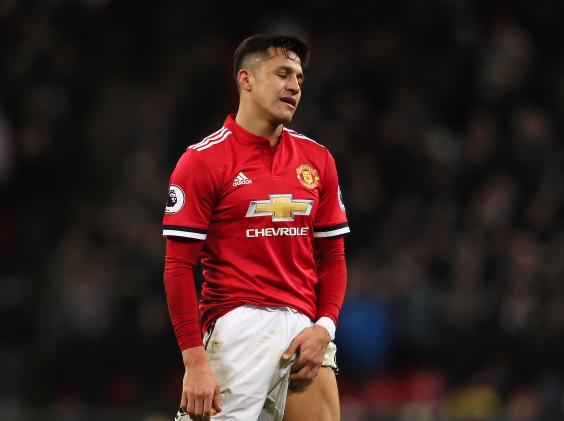 Meanwhile, Mourinho has played down any suggestion that he was unhappy with his club's record signing Paul Pogba during the midweek defeat at Tottenham, with the United manager substituting the French international after barely an hour.
The coach was also seen in animated discussion with his star, although Mourinho insisted Pogba's removal was purely a tactical decision.
Fantasy Premier League tips: Gameweek 26
1/6



Callum Wilson

Opponent: Swansea City (H)
Price: £5.9m

Getty

2/6



Jordan Ayew

Opponent: Leicester City (A)
Price: £5.3m

Getty

3/6



Alexis Sanchez

Opponent: Huddersfield Town (H)
Price: £11.7m

Getty

4/6



Ben Chilwell

Opponent: Swansea City (H)
Price: £4.3m

Getty

5/6



Ahmed Hegazi

Opponent: Southampton (H)
Price: £4.6m

Getty

6/6



Theo Walcott

Opponent: Arsenal (A)
Price: £7.2m

Getty
"In the first half, with some injury, he came to me and came with a couple of questions I answered," said Mourinho.
"In the second-half I decided to make a change and bring (Marouane) Fellaini with different qualities than him, to try to be stronger in midfield with Fellaini and (Nemanja) Matic because I wanted Alexis to play as a second striker with Lukaku.
"It was just a tactical decision but I lost Fellaini too after a few minutes.
"Paul is a young player, below 25, of course he has some things to improve. But it is not Paul, it is every player. Every player has a chance to improve until the end of his career, especially the ones below 26, 27. They always have areas to improve."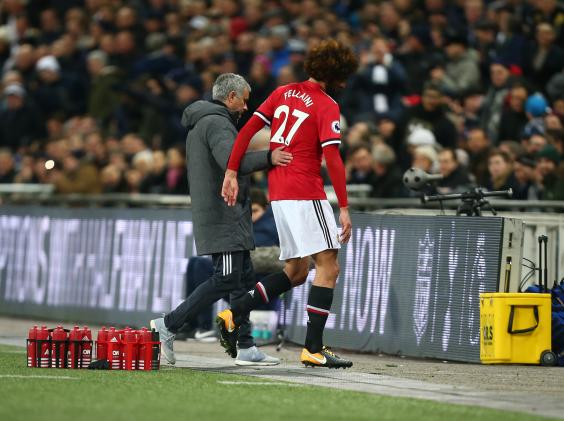 Fellaini's injury at Wembley could not have come at a more worrying time for the Belgian international, who is out of contract with United this summer and has stalled on signing a new contract at Old Trafford.
"I told him yesterday, sign the contract and shut up," joked Mourinho.
"I told him, don't gamble too much. Sign the contract before you know the extent of the injury."
Mourinho has yet to reveal the full extent of Fellaini's injury although the United manager expects him to be absent for "weeks."
Reuse content