May 24, 2016
Jose Mourinho to Manchester United: What will be in the manager's in-tray?
Jose Mourinho's long-anticipated arrival at Old Trafford finally looks to be here, but he is set to take over a team still in considerable flux after two unconvincing years of Louis van Gaal's stewardship.
Here, we assess five of the most pressing issues…
Charm David De Gea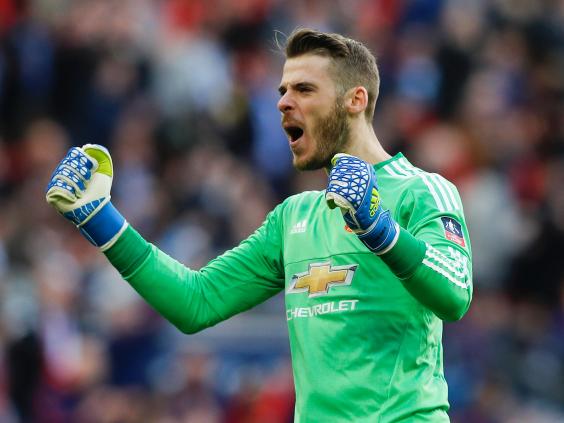 It is hard to over-estimate the importance of goalkeeper David de Gea to United's short-term prospects.
He is not only the club's best player – and possibly their only world-class one – but also a beacon to potential future signings. Holding on to him may be tough without Champions League football, but would be the best piece of business United could do this summer.
Mourinho can command fierce commitment among those he values most, though, and if he can make De Gea believe in his cult of personality it could be the trump card the Red Devils need.
Unify the club behind him
Mourinho was somewhat unsubtle in pitching to be Sir Alex Ferguson's replacement three years ago but was overlooked amid suggestions that important voices behind the scenes, including Sir Bobby Charlton, did not see him as a 'United man'.
After failed experiments with David Moyes and Louis van Gaal, Mourinho looks to have his wish.
Instead of antagonising those who argued against his appointment, or crowing about the club's recent struggles, he must work over-time to win over his doubters.
It has been too long since there was a true consensus and the Portuguese may have to play against type to build one.
Overhaul the transfer policy
Since Ferguson and former chief executive David Gill departed in 2013, United's transfer business has too often veered between confused, rushed, and incompetent.
They have allowed themselves to become a bargaining chip for agents, missed out primary targets and been overcharged for others.
Who would Jose Mourinho sell at Man Utd?
1/7



Juan Mata

Mourinho's history with Mata is well documented. He authorised the midfielder's departure from Chelsea to Manchester United after regularly leaving him out of his starting line-up during the first half of the 2013/14 season. The Spanish technician simply did not do the dirty defensive work that Mourinho demands from his charges and was duly moved on. The same could happen next season at Old Trafford.

GETTY IMAGES

2/7



Marouane Fellaini

A divisive figure at Old Trafford ever since his move from Everton during David Moyes' reign. Although he can often be effective when used as a battering ram against packed defences, the Belgian has come to define the malaise of the post-Sir Alex Ferguson years at Old Trafford. Mourinho, apparently, is keen to ship him out.

Getty

3/7



Memphis Depay

Much was expected from the youngster upon his signing last summer, yet tame performances and a perceived lack of effort have made many question whether he was worth £25million price tag. Mourinho does not suffer fools gladly and, unless Depay pulls his act together, he may find his Old Trafford career to be a short one.

Getty Images

4/7



David De Gea

Given the option, Mourinho would surely want to keep the Spanish goalkeeper, who has been exemplary for the past three seasons at United. He may, however, have no choice but to sell, with Real Madrid expected to move again for De Gea this summer.

Getty Images

5/7



Michael Carrick

One of the elder statesman in United's squad, Carrick's age has shown this season. Even at his best, he was a player who would recycle possession and build attacks patiently, which is not generally in the style of Mourinho's teams. The Portuguese coach may finally tell him to call it a day.

Getty Images

6/7



Marcos Rojo

When you think of Mourinho's defenders, you think solid, resolute, chiselled-out-of-granite stoppers. Rojo is none of these things and worse still, his blood is prone to rush to his head. He's not a defender who you can confidently rely upon and, therefore, is in danger of being shown the door.

Getty Images

7/7



Antonio Valencia

A player whose time at Old Trafford may be up, regardless of whether a new manager arrives or not. The Ecuadorian has been out of contention since suffering a foot injury in October but his shaky performances at full-back earlier in the season did little to inspire confidence. Versatility and two years remaining on his current deal may save him but otherwise, it looks bleak.

Getty
The investment in the past three seasons has been sizeable but the returns modest.
Mourinho is forceful enough to take the reins from Gill's successor Ed Woodward, or at least push him to be more effective. He is not used to seeing his shopping lists unfulfilled and will not want to start now.
Review his youth policy
Arguably the greatest success of Van Gaal's tenure was the number of academy graduates he blooded in the senior side, whether by design or circumstance.
Marcus Rashford and Jesse Lingard look ready to play big parts in the future, while Cameron Borthwick-Jackson and Timothy Fosu-Mensah have also showed promise.
At Chelsea the most sustained criticism of the 'special one' was his disinclination to promote players from the Blues' hugely successful Under-21 team.
United fans love to see locally developed stars emerge and would not be overjoyed to see Mourinho's stunt their progress.
Is he anti-Mata?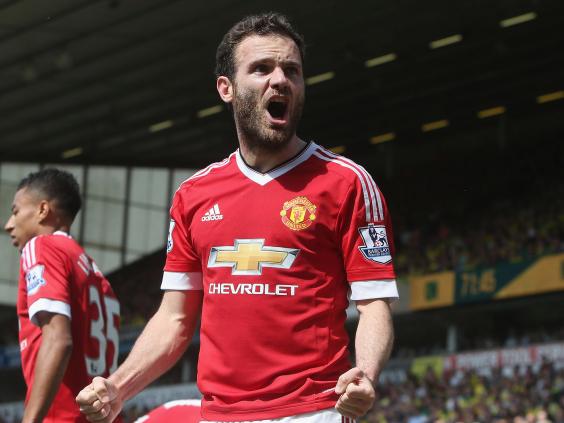 United's FA Cup win would not have been possible were it not for Juan Mata's equalising goal in the 81st minute.
The Spaniard has made plenty of telling contributions in his time at Old Trafford but the feeling remains that he has never been treated as a central pillar of the side.
He would, therefore, be forgiven for thinking the arrival of the man who sold him to United in the first place was not great news.
Mourinho certainly failed to warm to Mata at Chelsea but may need to revise his opinion.
PA