May 26, 2016
Jose Mourinho to be confirmed as Manchester United manager on Thursday on £10m, three-year deal
Manchester United will confirm the appointment of Jose Mourinho on Thursday after negotiating a £10m-a-year, three-year contract with the former Chelsea manager.
Following two days of talks between United executive vice-chairman Ed Woodward and Mourinho's advisor, Jorge Mendes, the 53-year-old will be officially announced as Old Trafford's third manager in three years on Thursday following the dismissal of Louis van Gaal in the wake of the club's FA Cup success at the weekend.
And Mourinho will earn double the £5m-a-year salary paid to Van Gaal after being handed the challenge of restoring United to the summit of English and European football.
The former Porto, Real Madrid and Inter Milan coach, whose second spell in charge at Chelsea ended with him being sacked last December, will also secure bonuses of £5m and £2.5m respectively if he guides United to the Champions League and Premier League titles during the length of his contract.
Despite the complexities of Mourinho's commercial agreements with the likes of Jaguar and Hublot Watches, which could potentially clash with United's deals with general Motors and Bulova, and the manager's image rights being held by Chelsea, Woodward and Mendes were forced to unpick the off-field complications of Mourinho's personal portfolio of sponsorship deals before finalising his package with United.
Who might be dreading Jose Mourinho's arrival at Manchester United?
1/5



Juan Mata

You have to feel sorry for the Spaniard. After winning Chelsea's Player of the Year award twice on the bounce, he saw himself shipped out of Stamford Bridge in the January following Mourinho's return. The former Real Madrid and Internazionale boss simply did not fancy him.
Now, he finds himself at Mourinho's mercy once again. In fairness, although he can be the side's stand-out player on his day, Mata has struggled to consistently make the most of his considerable ability. It could be best for all parties if United cash in.

Getty

2/5



Ryan Giggs

Overlooked for the main job after David Moyes' departure, Giggs is now facing an effective demotion, according to widespread reports. Mourinho wants long-time side-kick Rui Faria to be his assistant, which would leave Giggs with merely a coaching role.
He has seen fellow members of the Class of '92 fly the nest to forge a career in coaching. It would be wise for him to do the same.

Getty

3/5



Daley Blind

Blind would have liked Van Gaal to stay at Old Trafford

Getty

4/5



Sir Bobby Charlton

The first meeting between Mourinho and the club's ambassadors may be an awkward affair, especially when he ends up swapping phatic talk with United's greatest icon. Sir Bobby Charlton previously cast doubt on the Portuguese's suitability for the Old Trafford role.
Speaking about Mourinho's eye-gouging of Tito Vilanova, Charlton said: "A United manager wouldn't do that. Mourinho is a really good coach but that's as far as I would go really.
"He pontificates too much for my liking," he added. "He's a good manager, though." It was, probably, the only time that Charlton has publicly questioned another person's character. Now, he finds that same man in charge of his football club.

Getty

5/5



Sir Alex Ferguson

Much has been made of the friendship between Ferguson and Mourinho, although it's hard not to believe that some tensions exist between the two.
Both have always done their best to stress their respect for each other but Mourinho was hurt when he was overlooked for the job in 2014. Ferguson, of course, recommended Moyes.
He also has hardly been forthcoming in support for the Portuguese, but did say that Louis van Gaal should be given time in the job and even offered help to Giggs, in case his former charge took the big job.

Getty
But with those issues now resolved, Mourinho will take charge of United for the first time when the club face Borussia Dortmund in Shanghai on July 22 on the first leg of two game tour of China.
Mourinho is, however, due to sit in the Old Trafford home dug-out on June 5 when he takes charge of an England XI in a charity game for Unicef against a Rest of the World XI.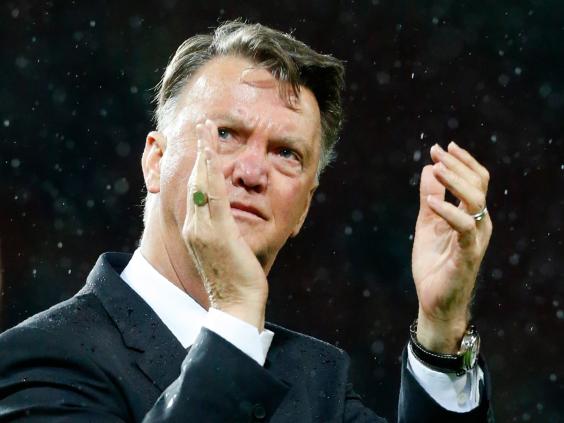 Mourinho's imminent arrival at United has been welcomed by Bastian Schweinsteiger – the former Bayern Munich midfielder signed by Van Gaal last summer.
Schweinsteiger, currently on international duty with Germany, claims it will be 'special' to play under Mourinho at Old Trafford.
"Should Mourinho join Manchester United, I believe everyone would love to be coached by Mourinho," Schweinsteiger said. "Then it will be something special."