May 1, 2016
Jeffrey Schlupp: Claudio Ranieri brought 'good vibes' to Leicester when he made surprise arrival
It feels perfectly natural that the strangest season in English football history, and what will surely be unlikeliest title, should have started with a dramatic surprise.
That is what awaited the Leicester City players when they began pre-season training without a manager in Bad Radkersburg, a town on the border between Austria and Slovenia in early July last year. The squad went expecting to be coached by assistants Craig Shakespeare and Steve Walsh.
Then, on the second morning, they were told to gather and wait to meet their new manager.
"We were all gathered in a room in Austria, and we didn't know ourselves actually [who the new manager was]," remembers Jeffrey Schlupp, still less than 10 months on. "Then he walked through and it was 'yeah, wow, it's Claudio Ranieri!' He is a big name and it was just excitement. For the cub to go out and get such a high calibre manager, it shows and proves where the club was going, and where the club is now. And he has proved himself."
Ranieri has had a good career all over Europe and yet he looked at the start of the season like a manager who would never win a major title, almost 30 years after starting his career in the Italian lower leagues.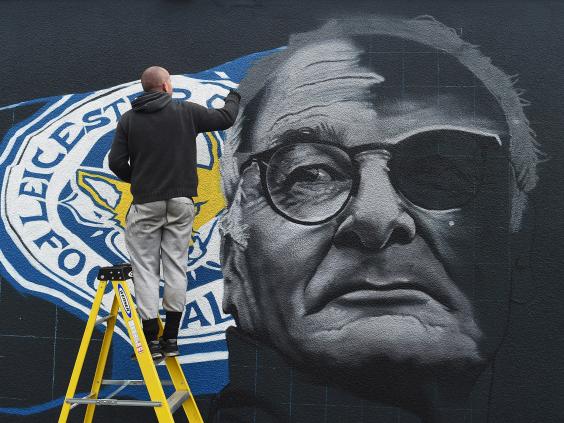 But when Ranieri arrived he told the Leicester players that they were better than they knew, and everything grew from there. "It has never been a secret what our target was, and it was to stay up," Schlupp revealed. "He just filled us with confidence again. He said how well we had done in the last 10 games of last season, that he had watched a lot of our games. He said that we were better than where we were last season. The lads felt good about it from the first training session onwards, it was just good vibes."
Those good vibes have taken Leicester all the way to the top of the league and now, on the brink of what would be the most remarkable achievement in modern club football. They have broken every barrier in front of them and now have just one left.
"The main target was to stay up," Schlupp said. "That was secured a little while ago. Then it became to finish as high as possible. Then Europe became a reality. We crossed that line and then it became top three, to get in the Champions League group stages. And now it's not a secret anymore. We are 90 minutes away."
Something changed on Monday night when Mauricio Pochettino's Tottenham Hotspur could only draw 1-1 at home with West Bromwich Albion. That put Leicester just one win away from the title, and the next morning before training Ranieri told the players to make their dream real.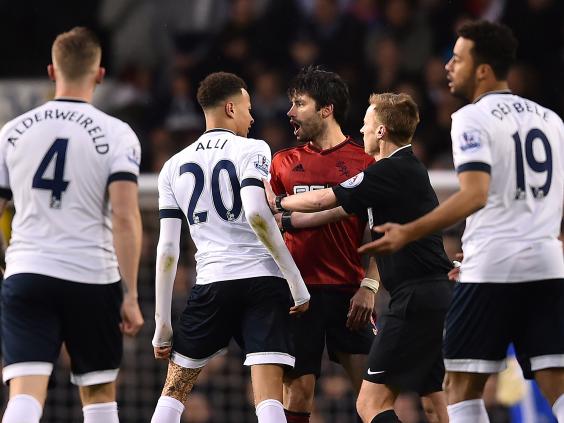 "We have regular meetings in the week, and Claudio has always kept us focusing on 'play to win every game'," Schlupp said. "He has always said if you win every game you win the league. The media have been all over us, talking about the title race. In the last couple of weeks Claudio has said to take it seriously."
So this Tuesday morning before training, Ranieri told the players that it was time to make history. "It wasn't the first thing he said when he came in," Schlupp said. "He did mention that it is now a reality, and how close we were. We had a meeting ready for the next game. He made a little speech before he did the analysis."
Leicester's seven defining games
1/7



Leicester City 4-2 Sunderland

This win on the opening day of the season set the tone for what was to come – with lots of goals, including one for Jamie Vardy and a brace for Riyad Mahrez. It also went some way to beginning to silence those with doubts about the appointment of Ranieri over the summer.

Getty

2/7



Leicester City 3-2 Aston Villa

Five games into the season Leicester found themselves trailing 2-0 in this Midlands derby. Yet somehow they found a way to win, ultimately running out 3-2 winners. They would go on to come from behind numerous times over the season and this was one of the early games that gave them belief that that they always could.

Getty

3/7



Leicester City 2-5 Arsenal

Leicester's first defeat of the season came against the side many thought would win the title and when that first defeat came it was heavy. Alexis Sanchez scored a hat-trick for the visitors to the King Power that afternoon. But it would prove the catalyst for a change from Ranieri from which he hasn't looked back. The Italian coach radically changed his back four, bringing in Danny Simpson and Christian Fuchs for Ritchie de Laet and Jeffrey Schlupp. They've since been one of the meanest defences in the division.

2015 Getty Images

4/7



Leicester City 1-1 Manchester United

This was the day Vardy broke the Premier League record for scoring in consecutive games, with the former Fleetwood Town player finding the net in his 11th straight game. An incredible personal achievement for Vardy, but that November afternoon also proved that the seemingly impossible could come true.

2015 Getty Images

5/7



Everton 2-3 Leicester City

With five of the last six title winners being top of the table at Christmas it's understandable that any side sitting at the top of the tree when pulling crackers that they will think they're in with a pretty good chance. So when a Mahrez double and Shinji Okazaki goal secured all three points at Goodison Park and they knew they were two points above second place Arsenal on 25 December, things were looking good.

2015 Getty Images

6/7



Manchester City 1-3 Leicester City

They were top of the league, had beaten Liverpool 2-0 in the previous fixture and it was February – but still people didn't quite believe. After this they did. A truly incredible performance against the side who at that point were just three points behind in second place. Mahrez was again on the scoresheet with Robert Huth scoring the other two before a late consolation from Sergio Aguero.

Getty

7/7



Sunderland 0-2 Leicester City

With talk of the title in football circles, most Leicester fans were still concerned about simply qualifying for the Champions League. With this win, thanks to a Vardy double at the Stadium of Light, a place in the top four was assured. After this it was time to set a new target – the title.

2016 Getty Images
Something this important cannot be burnished or improved, but it would be especially meaningful to Schlupp if he can be part of winning the title at Old Trafford on Sunday. It has not been an easy time for him recently. Last Saturday's 4-0 defeat of Swansea City was his first start since November, as he was drafted in to provide much needed pace on the wing in the absence of the suspended Jamie Vardy. But he excelled and is desperate to be on the pitch at Manchester United, the club who took him on trial when he was a 20-year-old still trying to secure his spot at Leicester.
"It is a dream to win it there and get the trophy at home," said Schlupp, who spent six weeks at United in early 2013. "It was supposed to be a week to start off with, they wanted to take a look at me. I trained with the under-21s and the first team. I met Sir Alex a couple of times, he was really nice to me and told me I was there because I was a good player, to enjoy it and see what happens.
"It was a great experience of course, training with players of that calibre. I am forever grateful for getting the opportunity to see what it is like at a top team, and I think it has moulded me into the player that I am today."
Schlupp played two under-21 games for United, as many as he could play on trial, and when he returned to Nigel Pearson's side he started to play regular Championship football, all the way up until Leicester were dramatically beaten by Watford in the play-off semi-finals in May 2013. 
That was a disappointment but the following three years have been even more dramatic, as Leicester are now on the brink of producing not one but two football miracles in less than 12 months. This season has been a whirlwind but if there is one moment that stands out it is the team's last trip to Manchester, when they beat City 3-1 in February.
"That one really showed everyone what level we are at," Schlupp said. "The players who were involved in that game almost started to believe it, and that was the game for me, personally. We looked like a proper team. But even from then onwards the manager has kept us grounded, he hasn't wanted us to get carried away."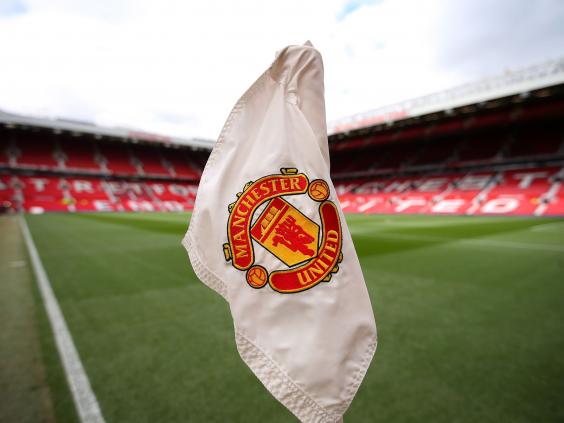 If Leicester can just repeat at Old Trafford what they did on the other side of Manchester then they will be allowed to get very carried away indeed.