October 8, 2016
How Gareth Southgate wants to help his players handle the Wembley pressure
If the hardest job for any England manager is to free the players from fear, then Gareth Southgate can at least say that he knows how they feel. 
Southgate has worn the heavy pressure of the Three Lions and suffered with it, at Wembley, in the most visible way possible. He was there, missing the crucial penalty when England went out of Euro '96 to Germany. He was there four years later when England lost to Germany again, ending Kevin Keegan's tenure.  It was a miserable day and Southgate far enjoyed his other trip to the old ground that autumn, seeing Jon Bon Jovi in concert.
The Germany defeat was old Wembley's last match. This afternoon, against Malta, will be Southgate's first game back as a player or coach.
These scars make Southgate the perfect man for his new job. He is, in fact, the first England manager since Keegan, 16 years ago, who has played for the national team.  Keegan followed Glenn Hoddle and Terry Venables, two other former England players, both of whom Southgate loved playing under. He is a modern coach but also, for England, a link to the past. 
Now that Southgate is in charge, at least for four games, he wants to draw on his experiences during his time playing for England. Although he knows that there is little point in giving a history lecture to players to whom his stories will mean little. Marcus Rashford was not even born until 1997.
"I have to be careful not to bore them about my playing career," Southgate admitted at his press conference last night. "You can weave stories in. One aspect of coaching is mentoring, relating some of the experiences you've been through. But that's only of benefit if the actual tactical side is right, if your pure coaching is right. Those bits have to be correct."
The most important thing that Southgate takes from his playing career is that the international coach's job is to free the players from fear. He admits to anxiety in the past and wants to free this new generation of players from it.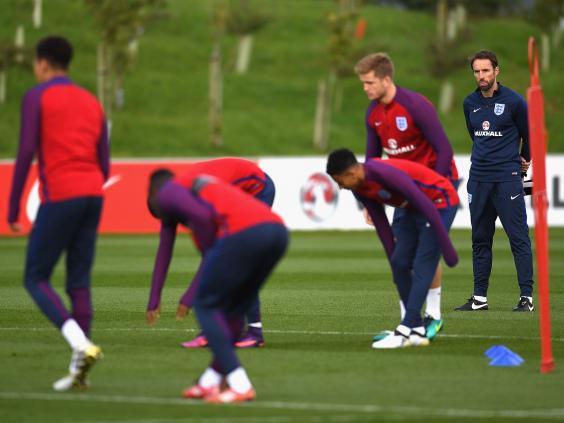 "I didn't have enough belief in myself, perhaps," Southgate reflected. "Now my job is to give these guys the freedom to go and play. I've been through everything in my career, so I'm less bothered about the result. I am looking at what we can achieve."
That distinction, between fear of failure and ambitious vision, is the one that Southgate is so keen to bridge, starting from tonight. Having played for Venables and Hoddle with England, he knows the benefit of positivity. Having played for Keegan and Sven-Goran Eriksson, he knows the cost of fear.
"When I played with England we had a couple of managers who I felt, whether it was expressed or not, allowed us to be as good as we might be," Southgate said. "A couple you sensed were more worried about you making mistakes. Sometimes that can be simple language used, but it puts doubt in the players' minds." 
Southgate could not be expected to improve England's play too much in his short time with the players so far. He cannot teach them new skills or ways of playing. But what he can do is change the environment around the camp, to make it more positive, more amenable to helping his players express themselves.
"These guys have huge talent and huge potential, and I want them to go and fulfil that," Southgate said. "There's enough surrounding any game that puts doubt in your mind. We have to focus on what they do everyday to transfer it out on to the field."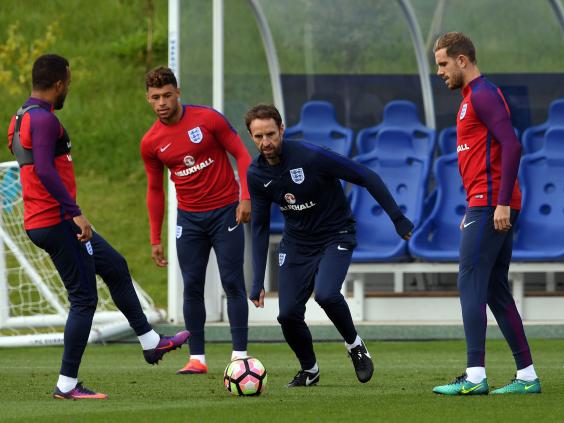 This means that he wants England to go out and play ambitious, expansive football, starting with Malta this afternoon. That might sound like an empty claim but after three consecutive coaches, Sam Allardyce included, who had no stated interest in entertainment, it does make a difference.
"The players are getting an understanding of my beliefs," Southgate said. "I want them to be brave and excite the supporters. Any England team that goes out, I want them to play with style." 
Southgate knows that he does not need to tell the players how important England is, or what these matches are meant to mean to them. All he has to do is to teach his players how to handle it.
"I don't need to motivate them," Southgate said. "They are a highly motivated group. England brings pride. My job is to guide them and allow them to express themselves. At the end of my time, I'd like to look back and say that I allowed them to."
Reuse content