August 5, 2016
Henry replaces Kelly at Blackburn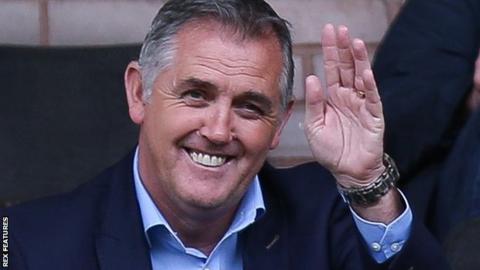 Blackburn Rovers have appointed John Henry as first-team coach as replacement for Rob Kelly.
The 44 year-old has joined from Ayr United where he was assistant manager in the same week as Kelly moved to League One side Fleetwood Town.
Henry worked with boss Owen Coyle at Burnley, Bolton Wanderers and Wigan Athletic.
"He is someone who has a terrific eye for a player and a terrific coach" Coyle told the club website.