September 26, 2016
Gay Burnley fan would meet Andre Gray
Burnley will be without Andre Gray when they play Watford on Monday night.
The striker's been banned for four games by the FA for homophobic comments he posted back in 2012 when he played for non-league Hinckley United.
He was also given a £25,000 fine and has been told to attend an FA education course.
One of the messages posted appeared to condone killing gay people and used #burn.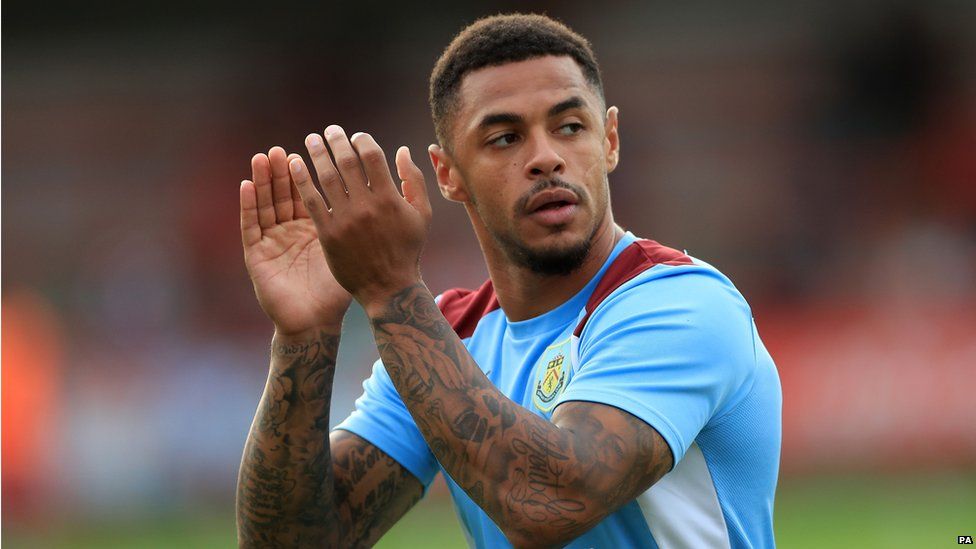 Newsbeat's been speaking to gay Burnley fan Kevin Robinson about what he thinks about Andre Gray.
"When I first heard the news it was almost like a punch in the gut," he tells Newsbeat.
"I think about myself 10 years ago when I was coming out, and then thinking, 'If I'm a young Burnley fan I'm anxious, I'm worried about people think of me. If I read these comments how does that affect my ability to be me?'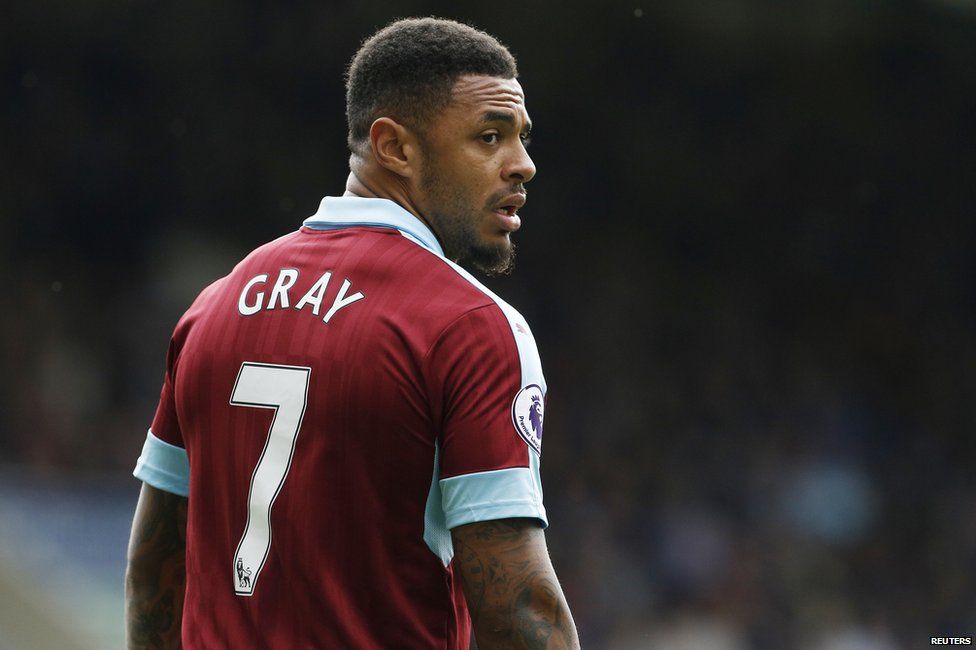 "A lot of people have been talking about how there was a time gap, he was playing for a different club, but that doesn't matter at all.
"Any other crime that someone commits is not treated more leniently after time.
"Burnley should have been aware of these tweets when they signed him.
"He needs to go further than an education course, I want him to do things because he thinks it's the right thing as well."
Andre has now apologised for the tweets.
https://twitter.com/AndreGray7/status/767077772317655040
"I think we would like to see to see Andre walk the walk," Di Cunningham from LGBT supporters' group Pride in Football tells Newsbeat.
"It's really, really important that if Andre says he's not homophobic he meets some LGBT people."
Kevin agrees.
"It would be a really good thing to meet Andre Gray and chat to him, talk to him about his feelings.
"I'm still going to celebrate his goals.
"But that emotional connection, that real idolisation has broken down for now."
Find us on Instagram at BBCNewsbeat and follow us on Snapchat, search for bbc_newsbeat