March 31, 2016
Gary Neville's failure at Valencia unlikely to leave a lasting blemish
Welcome home Gary, older and wiser, no doubt. The lure of Valencia was just too great to resist for a bright, ambitious, well connected member of the football intelligentsia. Four months down the line, knowing what he does now, my guess is Neville would run a mile from the idea of any job being too good to refuse.
It is not the notion of 'failure' that stings, for that is a relative condition. Such were, and are the structural obstacles at the Mestalla, it was never a war he could win. The players were not good enough, and he could not communicate with them. He inherited a mess with no means of cleaning it up.
Neville owed his appointment entirely to his relationship with Valencia owner Peter Lim, the Singaporean magnate with whom he shares business interests in Manchester. Lim was investing in Neville's footballing expertise, his intelligence and his work ethic, taking a punt that all of these vital elements would compensate for the absence of relevant experience.
Neville did not perish for a lack of a technical understanding of the sport he played with distinction, amply demonstrated in his punditry with Sky, a feature of which was his forensic deconstruction of the beautiful game alongside Jamie Carragher. He excelled in the role because he knows football inside and out and articulates it brilliantly. What he could not contribute was the wisdom born of prior coaching engagement.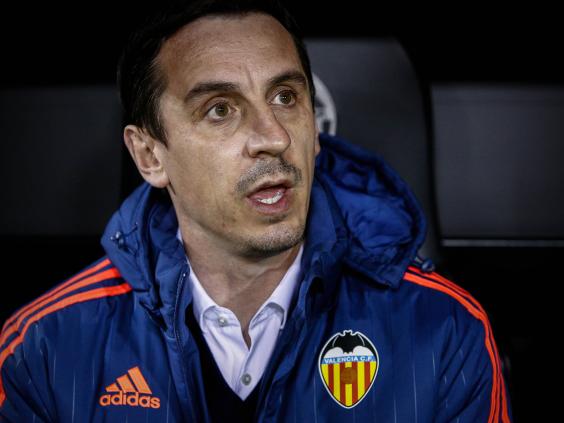 There is a world of difference imparting useful knowledge in the role of assistant to the national coach, and bearing responsibility for the whole structure. Neville was simply stepping into the unknown as the capo di capo responsible not only for delivering a plan but devising it and being accountable for it, and all in a language of which he had nil command. Even Pep Guardiola took a year out to learn German before taking up his post at Bayern Munich.
To a degree Neville's experience explodes the myth of the football guru, shreds the idea that it is in the gift of one man to enter an establishment Rasputin-like and deliver a cure for all that ails an empire.
Neville's mentor at Manchester United, Sir Alex Ferguson, points to the difficulties that lie in wait for Guardiola when he arrives at Manchester City this summer. Ferguson acknowledges the attributes Gruardiola brings, his ferocious attention to detail and coaching methods, but suggests he will not with one wave of his wand transform the Premier league landscape.
Guardiola has coached two teams, Barcelona, part of the Spanish duopoly and one of the richest clubs on earth, and Bayern Munich, the dominant club in Germany and one of the richest clubs on earth. These are hard places at which to fail because the game's structural forces, the economics, scale of operation, stadium, fan base, etc are all in their favour.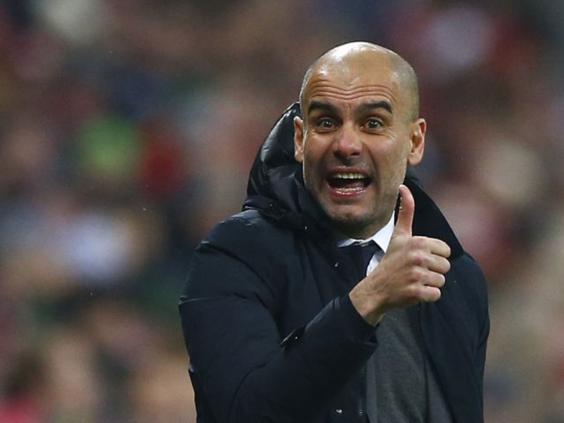 City do not lack for cash but they do not have significantly more power than others in the Premier League. United and Chelsea are similarly blessed and the distribution of wealth across all the clubs protects against absolute certainty in outcomes, as we have seen so magnificently this season with Leicester's mad ascent.
It would be fascinating to see how Pep would fare at Valencia, a proper test of his coaching manual. There would be no wish list of players to pre-order before his arrival, no bank balance big enough to wipe out all rivals, no in-built advantage in squad or bullion. Just him. But he would at least be able to say "ola" in a language all understood.
Neville was also unlucky. What could go wrong did, leaving him on the wrong side of the variables he could not control as well as those he could. The sack will hurt and disappoint but is unlikely to leave a lasting blemish.
A fellow Mancunian and United nut Mick Hucknall, lead singer with Simply Red, was asked at the height of his fame how the band endured for so long. "You have to stay relevant in your culture," he said. At Old Trafford, at Sky and with England Neville prospered because he was uber relevant in his, until Valencia, where he was neither loved nor understood, a stranger in a strange land.