June 14, 2017
Gareth Southgate frustrated by England's defeat to France
Gareth Southgate was frustrated by England's display on a night when not even the video assistant referee could help prevent a deserved defeat to France.
The Stade de France bore witness to a surprisingly entertaining friendly at the end of a draining season, with captain Harry Kane netting an early opener at the end of a fine Three Lions move.
However, Didier Deschamps' thrilling, young side turned things around before the break through Samuel Umtiti and Djibril Sidibe, then made light of the controversy and confusion that followed the first use of a video assistant referee in an England match.
Raphael Varane was sent off before a penalty was fired home by Kane, with Les Bleus rallying as Ousmane Dembele capped a fine display by wrapping up a 3-2 victory that left Southgate frustrated.
"We should have got a result," the England manager said.
"In the space of 90 minutes we saw the things we're very good at – with the ball we caused a lot of problems, looked a threat, created good openings, took our first goal very well.
"And equally we saw the things that have to get better – defending as a team and the managing the game, in particular the period once France had gone down to 10 men.
"Those periods you have really got to control possession and stay calm, and I thought we looked more anxious while they went to 10 and they stepped up a level.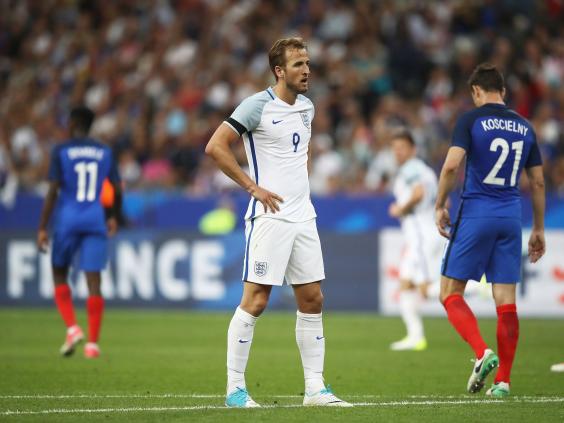 "I think that often happens when a team goes to 10, they have a cause and they step up.
"We just didn't manage that period of the game as well as we need to.
"I thought part of that was because we tired, I think we put a huge amount into the game to try and press and to deal with the physical capabilities France had – and it was a problem for us all night, their pace and their athleticism."
England somehow managed to tail off despite playing the majority of the second half with a man advantage after Varane brought down Dele Alli in the box.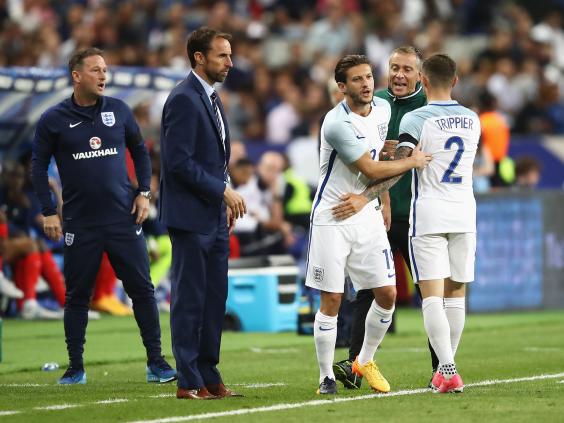 Confusion reigned for a minute inside the Stade de France as referee Davide Massa waited to hear from the video assistant team of Marco Guida and Massimiliano Irrati.
The decision led to on-field bemusement that was echoed by the home support, highlighting some of the issues that need ironing out in the system being trialled by FIFA.
"I've not seen it again, but from my initial view I thought it was the right call," Southgate said.
"It looked from where we were a clear penalty and therefore a sending off, but if you're saying otherwise then I don't know, I'd need to see it again.
"I assume the referee wanted to make sure and if he's got that technology to do that, then it's a sensible decision.
"But clearly even with video not every decision will be 100 (per cent) – you won't get every single decision right.
"There'll still be an element of one person's judgement within that."
Deschamps said the sending off was the "disaster scenario" for France, but his team's fantastic display meant it did not matter.
"It was complicated by the sending off and the penalty," the French coach said. "It was tricky and seemed quite harsh, but it was less significant because we won the game 3-2.
"We saw lots of quality, even with the team not the same in a friendly against an England team playing a different system to usual.
"The manner in which we played, with this attacking style and approach, was encouraging."
PA
Reuse content