June 9, 2016
Former Liverpool defender Agger retires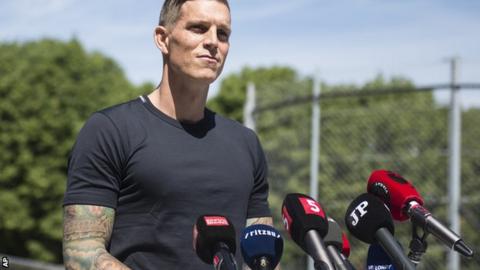 Former Liverpool defender Daniel Agger has retired from football.
The 31-year-old Denmark international left Anfield to return to former club Brondby in 2014 and his contract expired at the end of the season.
"It's sad, but it is the right decision to stop. I'm proud of my career," he posted on Twitter.
Agger made 232 appearances for Liverpool and scored 14 goals for the club after signing from Brondby in January 2006.
Agger turned down offers from Premier League and other European teams to return to Brondby, saying he was "feeling the effects of playing regularly in a league that is as physically demanding as the Premier League".
However, he later suggested in an interview with Danish television that his relationship with former Liverpool manager Brendan Rodgers had broken down. Agger told TV3 that Rodgers "didn't appreciate the things I could do."