August 16, 2016
Forestieri sorry for refusing to play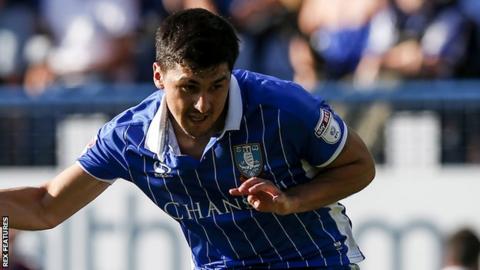 Fernando Forestieri has said it was "unprofessional and unacceptable" for him to refuse to play in Sheffield Wednesday's 0-0 draw at Norwich.
The 26-year-old missed Saturday's game amid speculation linking him with a move away from Hillsborough.
In a statement, Forestieri apologised to his team-mates, head coach Carlos Carvalhal and the club's supporters.
Carvalhal told BBC Radio Sheffield that the former Italy Under-21 striker had been fined by the Championship club.
Forestieri, who scored 15 goals as Wednesday reached the play-off final last season, netted the winner in their season-opening victory over Aston Villa.
He said there had been "misunderstandings" between himself and the club which had now been resolved.
"I can only repeat that never once did I even consider leaving Sheffield Wednesday, and I am sorry if anyone ever thought that was the case," said Forestieri.
"If I could turn back the clock I would but I cannot. Sometimes in life you have to make mistakes so you can learn from them. All I can do is ask for forgiveness from everyone who has been so supportive towards myself and my family during my very happy time at Hillsborough so far."