August 11, 2016
Forest 'need perfect game' at Brighton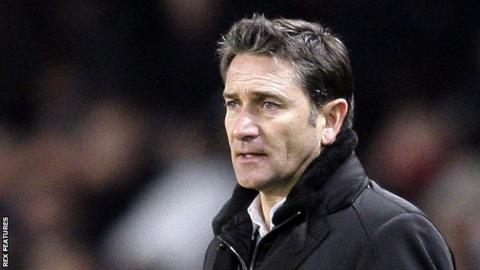 Nottingham Forest head coach Philippe Montanier says his side will need to play "the perfect game" to get a result at Brighton on Friday.
Forest beat Burton 4-3 in their opening Championship game and won 2-1 against Doncaster in the EFL Cup first round.
"Brighton are one of the best teams in the league. It's a good challenge for us in our first away game," he said.
"They are a very dangerous team because they can defend very well but with the ball they are very skilful."
Montanier, whose team has conceded four goals in their first two games, told BBC Radio Nottingham: "We have to be focused defensively.
"To have a good result over there we need to play the perfect game. They have very good organisation and good technical level with the ball. They attack in numbers."
Following a 0-0 draw against Derby in their first game, Brighton comfortably beat Colchester in the EFL Cup on Tuesday.
"Brighton play differently from Burton for example," Montanier continued. "We need to have a good tactical and technical level to play against a team with a different style.
"The best teams in the Championship play differently from the other teams and we have to adapt and impose our game too."