June 11, 2016
Falcao is planning Monaco return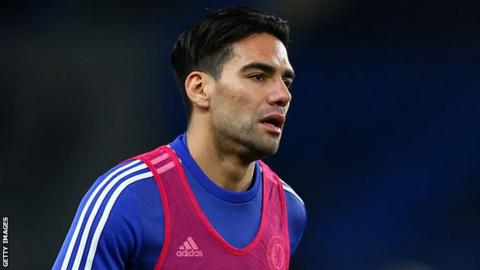 Radamel Falcao has confirmed he will return to Monaco next season.
The Colombian spent the 2014-15 season on loan at Manchester United and then joined Chelsea last term.
Neither spell was a success, with Falcao scoring four goals in 29 appearances for United and once in 12 for Chelsea.
He did not make Colombia's Copa America squad and now intends to restart his career with Monaco, where he has two years remaining on his contract.
"June 24 will initiate training with @asmonaco," Falcao wrote on Instagram. "Excited and committed to start the pre-season with the club."