May 19, 2016
FA Cup final victory can do more for Manchester United than Champions League qualification, says Louis van Gaal
Manchester United boss Louis van Gaal believes lifting the FA Cup at Wembley will do more for his side than qualifying for the Champions League.
United finished fifth in the Barclays Premier League, meaning they lose their seat at European football's top table next term, but Van Gaal thinks victory over Crystal Palace on Saturday will help galvanize his squad.
Arsenal's Arsene Wenger has previously described finishing in the top four as the equivalent of a trophy, but the Dutchman thinks cup glory brings a different kind of excitement to players and fans.
United have not laid their hands on silverware since Sir Alex Ferguson's retirement in 2013 and Van Gaal is eager to change that.
"Qualification is not a title…a title is the FA Cup, the championship," he said.
"It is important for the players. They can look at and hold the cup, that's an exciting moment and especially here in England because the FA Cup is a big title.
"Also for Manchester United it is a big title. I have read that the club's last FA Cup was 2004 so that's a long time ago.
"The fans are more concerned about the title than I because the title for the fans is fantastic. We want to give it (to them)."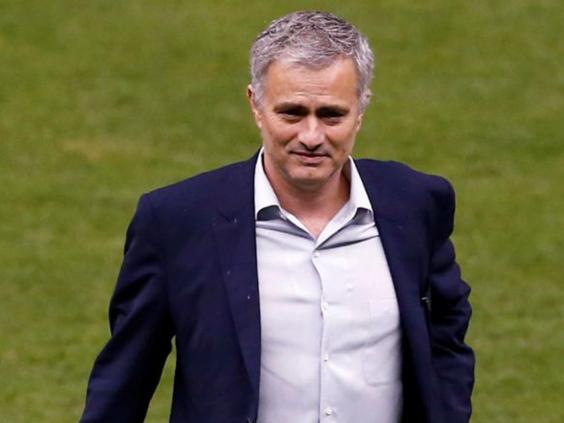 Van Gaal's own future continues to be shrouded in doubt and it remains possible that his trip to Wembley will be his final match in charge.
Jose Mourinho remains strongly linked with a summer move to Old Trafford and it remains to be seen what effect a potential FA Cup triumph would have behind-the-scenes.
But he brushed aside the importance of the match on his position.
"I think the interest of the club is much more important and the interest of the fans is much more important than the manager," he said.
"A club like Manchester United needs silverware. It is not good to speak about my interest. For the club it is important and it is very important for the players and, of course, for the manager and staff it is very important. But first place is the club.
"The most interesting point is that we are able to win something. We are very close but when you don't win, you have nothing.
"First we have to win, then you can say it's the first title after the period of Alex Ferguson."
PA