May 20, 2016
FA Cup final: It means more to my team
Manchester United take on Crystal Palace in the FA Cup final and it's a game loaded with history.
In 1990 United won a replay 1-0 after a 3-3 draw in the first game.
Palace fans still see it as the greatest cup run in their history because they were just seven minutes from glory and United fans view it as the game that saved Alex Ferguson's career at Old Trafford.
We've met fans of both sides to see who a win would mean more to.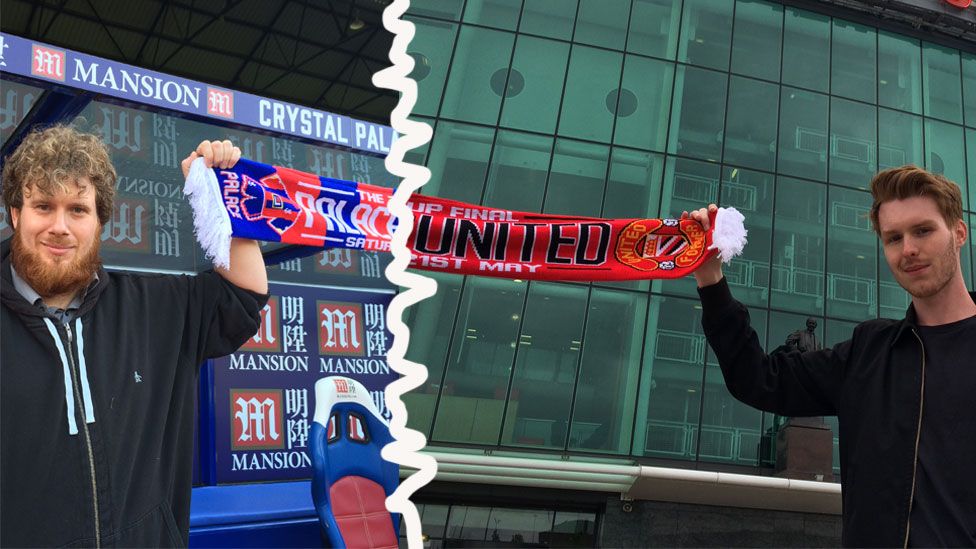 That game in 1990
It was a classic game that both sides could have won.
Crystal Palace were leading 3-2 with minutes to go, when Mark Hughes scored to send the game to a replay.
United won that 1-0.
Gaz works for the unofficial Manchester United YouTube channel, Full Time Devils and even though he is only 20, he knows the game well.
"I wasn't even born in 1990 but I was brought up on historic games like this.
"I know it was Mark Hughes with the equaliser and Lee Martin with the winner in the replay."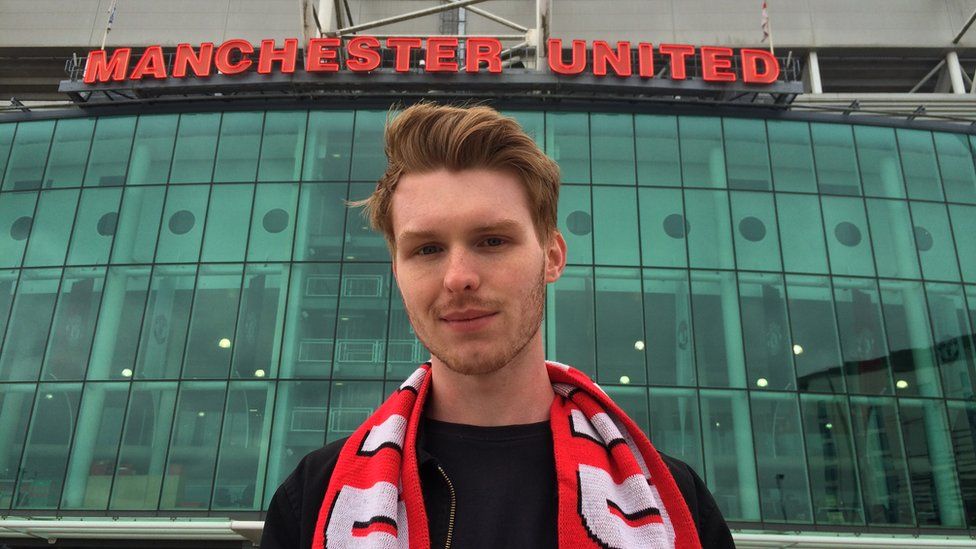 That game changed a lot for Manchester United and they went on to dominate domestic football in England.
Gaz thinks this game could have the same effect.
"This could be a catalyst for the future of Man United, just like the last time we beat Palace in an FA Cup final."
Even though the result eventually went for United a quick trip to Palace's home ground, Selhurst Park, will tell you how much the 1990 final means to Eagles fans.
The player's lounge is full of pictures of the game and it's even called the Wright and Bright Suite after the two strikers that day.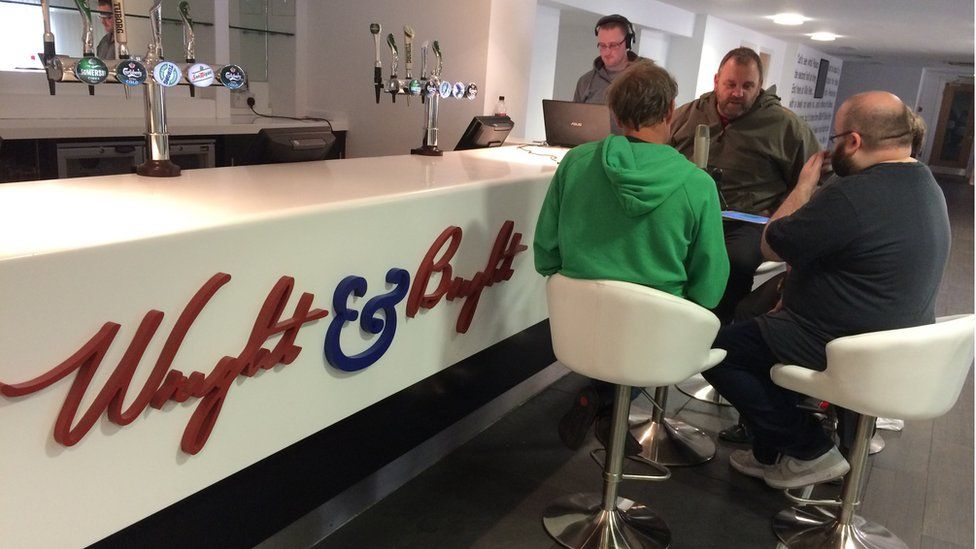 That's where Newsbeat met Tom from Holmesdale Radio, an amateur online fans' radio station.
"Our current manager, Alan Pardew, played and was just seven minutes away from glory and he is going to want to do the business this time."
Tom believes that if their star striker, Ian Wright, had been fully fit back in 1990, then they would have won.
"To come off the bench and score two goals after having had a broken leg is amazing.
"If he'd been on the pitch from the first minute then we'd have walked it."
A season of disappointment
We all know that Manchester United have had a disappointing run since Sir Alex Ferguson left and this is a chance for some silverware.
However, Crystal Palace have had a mixed season too.
It started well for the Eagles. They were sixth in the table in December, but they fell away badly to finish five points above relegated Newcastle.
Tom says that their poor form doesn't matter.
"You know Leicester won the league this year? Well 2016 is the year of the underdog. It's Palace's year.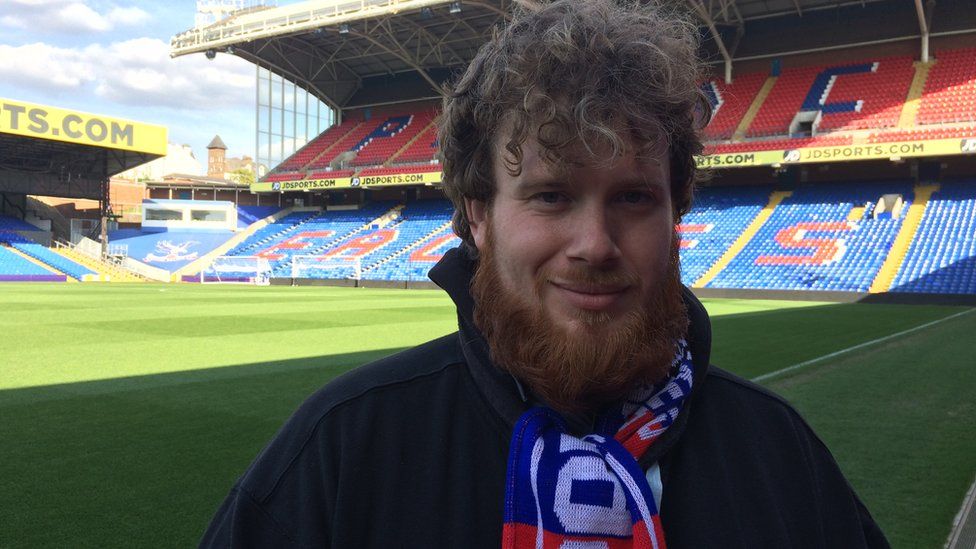 Unsurprisingly Gaz, from Full Time Devils, doesn't agree.
"It's been a disappointing season for Manchester United so we need to win the cup.
"I think we will have the game wrapped up by half-time. It's going to be 2-0 and the FA cup is coming back to where it belongs."
'We haven't won a trophy in ages'
Manchester United haven't won the cup since 2004.
Gaz from Full Time Devils told us his team needs to start winning trophies again and "get back to that level" of performance.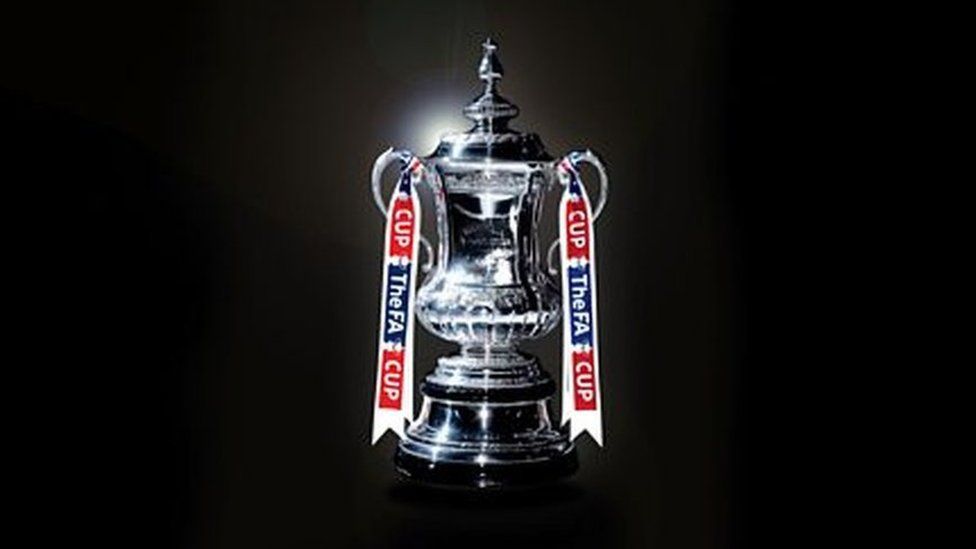 Not a popular view with Tom from Holmesdale Radio.
"Cry me a river. Not winning the cup since 2004? We have never won it.
"However, things are changing. Football has been too static over the last few years, with the same four teams winning the league. It's boring.
"I'd be quaking United, this is your last chance. We are coming for you.
"I'm going to put my neck on the line and say it's going to be 3-2 to Palace."
Find us on Instagram at BBCNewsbeat and follow us on Snapchat, search for bbc_newsbeat