March 19, 2016
Everton's FA Cup semi-final live on BBC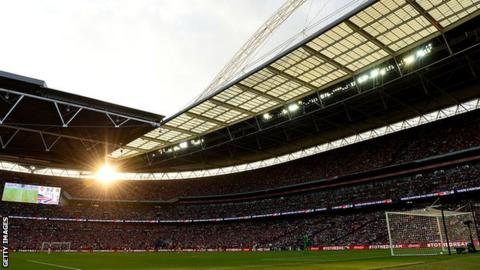 Everton's FA Cup semi-final tie against West Ham or Manchester United will be shown live on BBC One.
The match will take place at Wembley Stadium on Saturday, 23 April, kicking off at 17:15 GMT.
Crystal Palace will take on Watford at the same venue on Sunday, 24 April at 16:00 GMT, with the match to be shown on BT Sport.
The winning semi-finalists, who receive £900,000 from the FA's prize fund, will meet in the final on Saturday, 21 May.