February 27, 2016
Everton £200m takeover imminent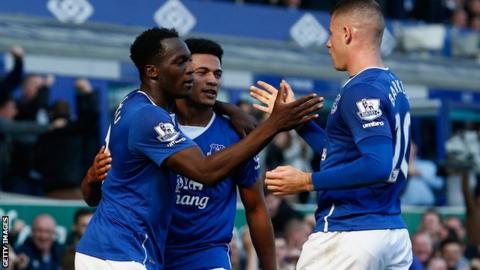 Everton are on course for a £200m takeover deal within days – but not with the US consortium that has been in negotiations with owner Bill Kenwright.
It is believed the club's main shareholders – including Kenwright – have agreed the sale of a 75% stake required for a deal to go through.
The buyer's identity remains secret, with reports of Middle East interest.
It will not be the group led by former San Diego Padres owner John Jay Moores and fellow entrepreneur Charles Noell.
After a decade-long takeover saga, it is understood there has been a growing intent to do a deal in recent months, fuelled by serious interest from a number of parties.
Former Arsenal shareholder Farhad Moshiri has been linked with a potential takeover after selling his stake in The Gunners to second-largest shareholder and business partner Alisher Usmanov on Friday.
Forbes states the 60-year-old has a personal wealth of around £1.3 billion and the sale of his shares in Arsenal to Usmanov may have raised around £200m – close to the asking price for Everton.
Moores and Noell had been granted a period of exclusivity to study Everton's finances and were even believed to have travelled to Merseyside for further talks in January before the FA Cup fourth-round victory over Carlisle United.
Now, however, it appears Everton's major shareholders have accepted a concrete offer from elsewhere, with the club's future ownership expected to be clarified shortly.
Chairman Kenwright, who bought the club from Peter Johnson for £20m on 26 December 1999, said as far back as November 2007: "If the right person stands in front of and wants to take this club forward then I will sell."
Kenwright has been suffering from poor health, which has seen him rarely attend Everton games this season.
BBC Sport revealed in October that American investors with links to the Major League Soccer side Sporting Kansas City were exploring the purchase of the Premier League side and had visited Goodison Park in August.
It had seemed Moores and Noell were the front runners but it now looks like they have been outmanoeuvred by a new buyer.