June 6, 2016
Euro 2016: Honesty remains the best policy for Roy Hodgson and England
Roy Hodgson has claimed England must pursue glory at Euro 2016 with an honest approach to the game after insisting he will not encourage his players to be 'cynical' in order to take a short-cut to success.
Hodgson's 23-man squad will travel to Paris from Luton Airport on Monday morning before beginning preparations at England's Chantilly training base ahead of Saturday's Group B opener against Russia in Marseilles.
Having qualified for France with a 100 per cent record, followed by victories in four of five friendly games in 2016, Hodgson's team go into the tournament with optimism of a successful campaign and progression to the latter stages.
But with Thursday's friendly win against Portugal being marked by a stream of histrionics by the visitors, Hodgson accepts that there may come a time in France when England must overcome similar tactics.
Harry Kane's reaction to being on the wrong end of a head-high challenge by Portugal's Bruno Alves – the defender was sent-off by Italian referee Marco Guida – saw the Tottenham forward immediately rise to his feet without attempting to exaggerate the extent of Alves's foul.
And Hodgson admits he has no qualms about his players eschewing the darker arts of the game, with the England manager refusing to coach his team to take advantage of situations and influence officials.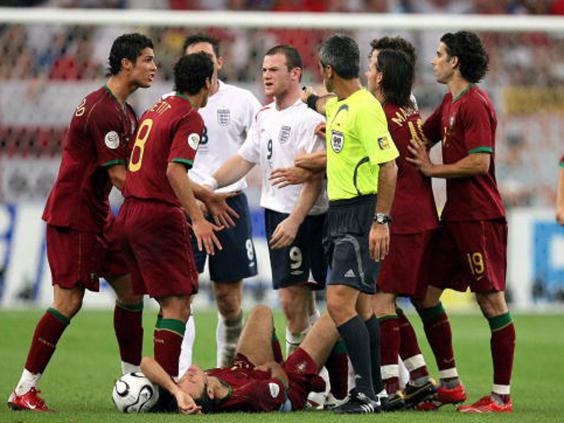 "Portugal committed a lot of challenges and went down on quite a few occasions," Hodgson said. "Unfortunately, that's a very hard thing to teach.
"I think it has to be taught, if it's going to be taught, at a very early age and be part of your culture, but I've said many times I don't think it is part of our culture.
"Harry's first instinct, when he didn't get kicked severely, was to carry on and to try and carry on and do something with the ball.
"Some people might say that's very laudable, others might say you've got to go down, you've got to be cynical.
"But I find the cynicism quite a hard thing to coach. The referee still made the right decision, [Kane] didn't need to go down on this occasion.
"There will be occasions – and I take the point – that there will be a penalty, the player stays on his feet and maybe then it will be a very relevant question.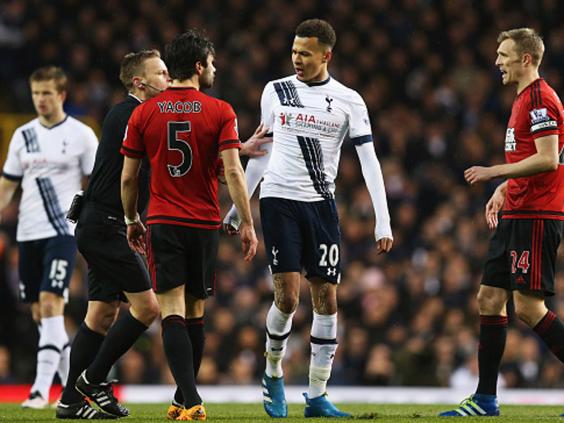 "But again, all I can say is what I've said all the way through, that it is hard for me – also being English – to start trying to teach people a manner of playing which I've never subscribed to and they don't subscribe to."
Despite incidents in recent tournaments that have seen the likes of David Beckham and Wayne Rooney dismissed following the reactions of opponents — Rooney's dismissal for stamping on Portugal's Ricardo Carvalho at the 2006 World Cup in Germany was justified, regardless of the subsequent actions of Carvalho and Cristiano Ronaldo — Hodgson has already insisted he will not warn the likes of Dele Alli to tone down their temperament when faced with more streetwise opponents.
But while question marks remain over whether the honest approach is ultimately self-defeating, with decisions going against his team, Hodgson insists he has seen little evidence to suggest that is the case.
"I don't know how to answer your question," Hodgson said. "It's so hypothetical.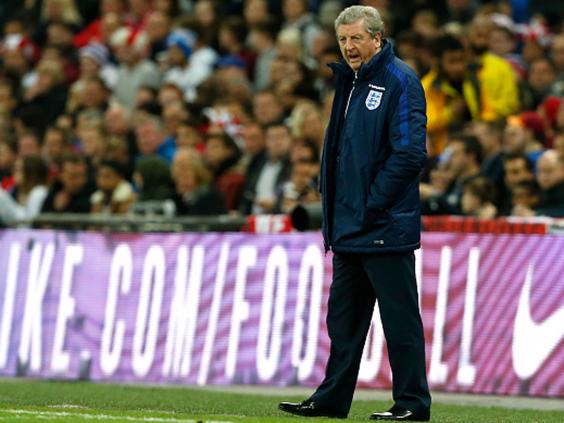 "All I can say is what I've said. I won't be spending my coaching time teaching players to stay down or feign injury.
"I want to teach players how to defend better, attack better and that's what I've been trying to do for four years and will continue to do so."
England, meanwhile, will train in Chantilly on Monday afternoon, with Southampton left-back Ryan Bertrand due to participate after missing the Portugal game with a muscle strain.