June 13, 2016
Euro 2016 Group F preview: Will volcanic Iceland awaken Portugal, Austria and Hungary – three sleeping giants?
Cristiano Ronaldo will finally make his entrance at Euro 2016 on Tuesday, in the last of the opening round of matches, but he will not be the centre of attention as Group F begins. In St Etienne, the focus will be on Portugal's opponents – the smallest nation to reach a major finals, the volcanic outcrop Iceland.
Iceland's rise is largely down to an investment in coach education and facilities that should embarrass the people who run the game in Britain (and this does not just mean the Football Association), but also to their coach, Lars Lagerback.
The veteran Swede has raised temperatures by describing Ronaldo and Pepe as capable of being Hollywood actors. The shrewd Lagerback does not say anything without thought and will be hoping the officials have read his words.
Prior to this match Bordeaux will host the Habsburg derby, as students of central European history would dub  Austria's tie with Hungary. This brings together two of the continent's footballing pioneers, long since fallen on hard times, but now enjoying minor revivals. Hungary's golden era of the 1950s, with the famous 6-3 drubbing of England at Wembley (and celebrated 7-1 thrashing in the Budapest return) is well known, but Austria, too, once had a great side.
English football may hark back endlessly to the golden summer of 1966 but in the intervening years there have three major tournament semi-finals and many quarter-finals. Austria's Wunderteam were one of the best in Europe in the 30s and the Magical Magyars among the world's best in the 50s, but in the last three decades both rarely even reach the big events. This is the first time Austria have ever qualified for the Euros (they attended in 2008 as co-hosts) and Hungary's first finals since 1972. They did play in the World Cup in 1986, but lost their opening game 6-0 to the Soviet Union.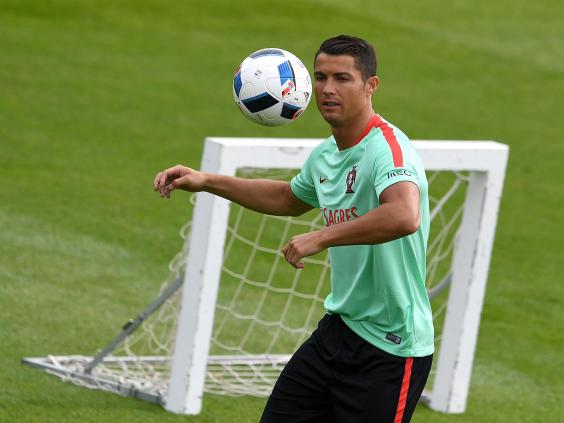 Their return to the stage has been given added spice by facing each other. The neighbours were once part of an empire which for centuries ruled from Bavaria to Romania with parts of Italy and the Low Countries in addition. "There is needle given the history between the countries," admitted Austria's captain, Leicester City defender Christian Fuchs, "the game stands out in the group."
Hungary have some promising youngsters, such as Adam Nagy and Adam Lang, but remain heavily reliant on two veterans. In goal will be 40-year-old Gabor Kiraly – once of Crystal Palace and still wearing grey tracksuit bottoms, who will become the oldest man to play in a Euro. Former West Brom and Fulham midfielder, Zoltan Gera, now 37, also feature.
Austria have a core of German Bundesliga players but also Premier League current representation in Fuchs, Stoke City's mercurial Marko Arnautovic and Sebastian Prodl, of Watford – who may find himself facing another former Hornet, Tamas Priskin.
Portugal, seeking a sixth successful quarter-final, are favourites to top the group but Iceland and Austria were both impressive in qualifying winning home and away against Netherlands and Russia respectively.