September 7, 2016
Elliot signs new Newcastle contract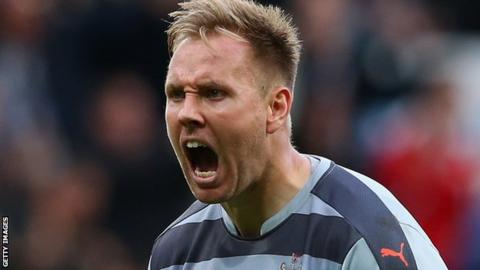 Republic of Ireland goalkeeper Rob Elliot has signed a new four-year contract with Championship side Newcastle United.
The 30-year-old joined the Magpies from Charlton in 2011 and has made 49 appearances.
Elliot has not featured this season because of a knee injury suffered at the end of last season.
"I had a good run in the team last year but I was obviously gutted at the end with the injury," he said.
"It's a real confidence booster that the club have put their faith in me."