March 2, 2016
Council wants Man Utd kick-off moved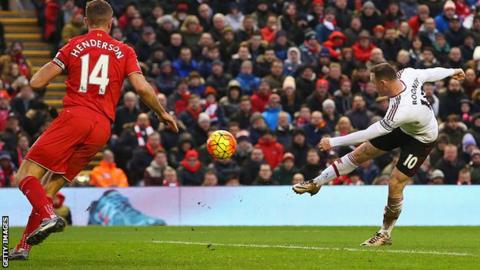 Trafford Council has asked for the kick-off time of Manchester United's Europa League last-16 second leg against Liverpool at Old Trafford on Thursday, 17 March to be moved.
The game is due to start at 18:00 GMT but the council has concerns about an early kick-off on St Patrick's Day and wants a 20:00 GMT start.
United also reportedly favour moving the kick-off.
The first leg at Anfield is on Thursday, 10 March, at 20:05 GMT.