March 3, 2016
Champions League unrealistic – Bilic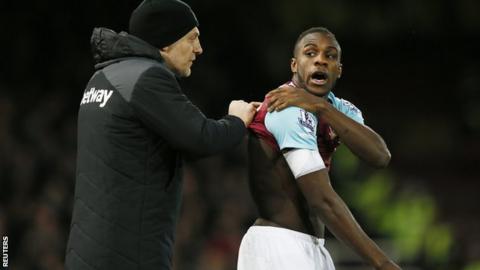 West Ham manager Slaven Bilic feels qualification for the Champions League this season is unrealistic.
The Hammers are sixth in the table and a point behind behind fourth-placed Manchester City, following Wednesday's 1-0 win over Tottenham.
"This season it's not realistic but there's nothing wrong with trying to achieve it," said Bilic, whose side next face Everton on Saturday.
"I hope we can aim for Champions League in the future."
He added: "Long term, I don't have a problem saying it should be part of the plan, what with moving to the new stadium and with all the revenue and the fans and the size of the club."