July 8, 2016
Arsenal transfer news: Wolfsburg's Julian Draxler subject to £43m Gunners bid – reports
Arsenal have made a £43m bid for Julian Draxler, according to reports.
The 22-year-old Wolfsburg winger has been subject to interest from a number of sides, including Arsenal and Manchester United, but it seems the Gunners have made the first move.
The north London side are looking to strengthen their attacking options ahead of the coming season and ESPN claim that Arsenal have submitted a multi-million offer for Draxler.
Arsene Wenger was linked with the player last summer but the winger signed for Wolfsburg instead on a five-year deal.
The former Schalke made 32 appearances for Wolfsburg last season and scored ten goals.
Draxler has also featured in four of Germany's Euro 2016 games, scoring in one of these against Slovakia.
The youngster had initially said that he "didn't feel ready" for a move to a foreign club after opting to sign for Wolfsburg from Schalke in a £26m deal.
In the wake of last year's transfer, he said: "From the outside, maybe my move isn't understandable.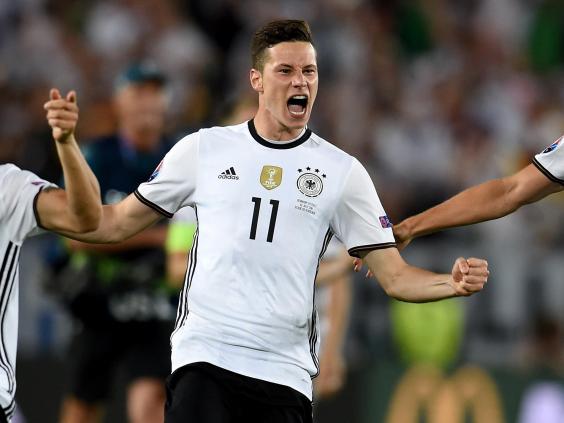 "Schalke are a great club in Germany. Many people thought that if I left it would be for a top foreign club.
"But I decided not to go abroad as I didn't feel ready for that kind of move."
It remains unclear whether circumstances have changed for Draxler though. Nothing has yet emerged from the Arsenal camp to either confirm or deny ESPN's claims.
Reuse content